In a nutshell…
Sales Process
System Integration
Squirrel Business Solutions integrated PrintIQ with Hubspot, enabling Selby's to reduce manual data entry and track quotes and their sales pipeline.

Selby's is one of Australia's leading specialist manufacturers of event branding solutions and fabric displays. Their products include flags, street banners, fabric and vinyl banners, exhibition display systems and pop-up marquees
The brief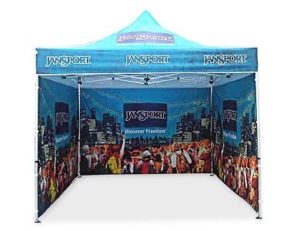 Selby's were looking to improve their efficiency, and gain more transparency into their sales pipeline in order to track and manage their quotes and client relationships better.
They were using a system called PrintIQ for managing clients, creating quotes and tracking orders. To manage their inbound marketing and client relationships, they were using a CRM system called Hubspot. But these two systems did not 'talk' to each other. This meant that Selby's had to enter contacts, clients and deals manually into both systems.
"Before the HubSpot and PrintIQ integration, Hubspot wasn't talking to Print IQ, where we store all our contacts, clients and deals. We had to enter them into PrintIQ and then again into HubSpot, which wasn't efficient at all. The goal of the integration was to eliminate this duplicate data entry so our sales team can focus on more productive tasks such as sales," explains Stanley Tan, Digital Marketing Specialist at Selby's.
The solution
Squirrel Business Solutions  integrated PrintIQ with Hubspot for Selby's. This allowed information to flow automatically from PrintIQ to Hubspot, which provided a number of benefits for the business.
The benefits
Reduced manual entry and duplication of data: When Selby's create a new contact or opportunity in PrintIQ, a new contact or opportunity is automatically created in Hubspot.
Improved oversight and tracking of quotes: When Selby's create a new quote in PrintIQ, a new deal is automatically created in Hubspot. The team can now view quotes sent and quotes won in a handy pipeline format in the CRM.
Improved sales process: The team can now see which quotes have not been won, arrange them by value and prioritise their response accordingly.
Improved oversight of orders: When Selby's marks quotes 'Accepted' in PrintIQ, the quote is automatically moved to 'Closed Won' in Hubspot. This provides a real-time view of the status of orders from within the client's record in the CRM.
Targeted marketing: By segmenting their database in PrintIQ and Hubspot, Selby's are able to send relevant marketing emails to their clients instead of generic mass emails.
Thanks to the integration, we've saved close to 80 hours on data entry work alone and we are less than three months into 2019!
Stanley Tan
Digital Marketing Specialist
Selby's
Ask Squirrel
Could your business benefit from a similar solution? We'd be happy to help you find one. Book a free consult today.
Squirrel Business Solutions implements and integrates CRM and other cloud-based systems, and provides training and support, for small and medium-sized businesses all over Australia, including Melbourne, Bendigo, regional Victoria, Tasmania, Sydney and Brisbane. This empowers them to automate their processes and improve their efficiency.