Streamline your Processes
Unlock the Value of your Data
fast and intuitive quoting in zoho crm
HOW WILL THIS HELP ME?
Make quoting fast and intuitive for users who need to sort through a large volume of products or navigate complex pricing tiers to create quotes. The simplified interface draws data from multiple CRM modules, allowing users to quickly filter, sort and select products. With visibility on product price breaks and stock availability your quotes will be built in record time, with the most up to date information available.
Overview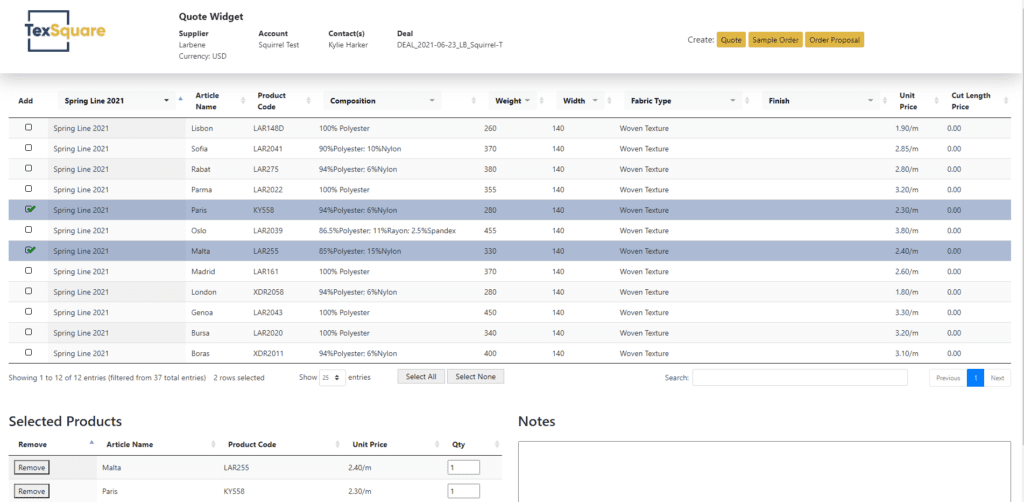 Accessible via a button in the CRM module, your quote tool will open and display CRM data from your Products module. Your set filters will allow you to drill down into your products to find the right item to add to your Quote or Order. You can compare or exclude ranges based on Suppliers or MOQ. You simply select the item you require and specify the quantity.
Once you've completed your selections, on confirmation a record is generated in the CRM that can be saved as a PDF using your custom Inventory template.
Key Features
Choose your filters
Choose up to 10 options to filter your product data by
Set up your rules
Set rules to control the data displayed based on its association with the Deal or pricing tier
Choose your items
Optional 'Selected' table to show all items to be added to your quote
Create your records
Generate any type of Inventory record – Quote, Sales Order, Purchase Order or Invoice
Tailored templates
Includes the creation of two customised CRM Inventory templates
Easy access
Tool is hosted on an external webpage, accessible to all CRM users
Testimonial
"We were thrilled with the results! We do all our quoting and all our invoicing – everything – out of this one program Squirrel implemented. The specially designed Quoting Tool is above and beyond what we expected."
Kathryn parkins
Operations
Frequently asked questions