Unlock your data's value
One of the most valuable assets of any business is its data, which is often locked away, impossible for staff or leadership team to use effectively or learn from. At Squirrel, we help you combine data from multiple sources to give you a holistic understanding of your business activity and operations. This gives you the ability to make changes to operations in a timely fashion, to deliver relevant information to internal and external stakeholders in real time, and to make forecasts based on past trends. These changes lead to less wasted time and resources, and a happier, more productive workforce. By unlocking your data, you can make decisions based on fact, not gut feel.
In the case studies below, you can see how we have helped businesses to unlock the value of their data. We have also provided links to some of the tools we recommend for improving this aspect of your business.
Case Studies
We create unique, custom-built tools to give you the edge
It's part of any sound decision making process to seek out and learn from the experience of others. Just like you, these businesses came to Squirrel seeking solutions for problems they had and couldn't solve on their own. The best thing about hearing someone else's story is you can extract the elements you need to move you a step closer to where you want to be.
Squirrel Toolkit
Below you will find some of the tools we use, and can customise, to help you integrate your systems. Click any of them to find out more.

Sales Insights
Track team KPIs and sales
pipeline performance

Key Drivers
Management dashboard
with key business drivers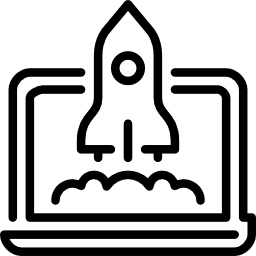 Project Delivery
Detailed budget vs actual
analysis in real time

Product Analysis
Critical information on best
performers & slow movers
About Squirrel
Our consultants and developers have the experience, insight and deep product knowledge that comes from years of implementing and integrating CRM and other business systems for companies large and small.
Our team works collaboratively with you to find and implement the best possible solution for your business – whether that be a simple off-the-shelf system or a complex, tailored solution – and provides quality training and ongoing support.
Our expertise goes beyond products. Within our team you'll find experts in business procedures, data analysis, custom software development, sales and marketing, and more.
What Our Clients Say

Project management is much more straightforward, and the pricing model has been great. We now have reliable and trustworthy data which we didn't feel confident we ever had before. It's such a huge improvement!
Canaan Ridge, Global CCS Institute
Global HR Manager

We felt that Squirrel really shielded us from the Zoho complexity. Kristie and the team report that Michael was great to work with – smart, responsive and keen to make the lives of others easier. Just wanted to say thanks for high quality work.
Ben Stickland, Alliance Software
CEO / Founder