Creditsafe Extension for Zoho CRM
Streamline your Processes
Unlock the Value of your Data
Connect your Creditsafe (UK) account with Zoho CRM for fast credit ratings
Overview:
The Creditsafe (UK) extension for Zoho CRM allows you to run credit ratings for your Leads and Accounts without leaving your CRM. Transfer company details and credit rating information and get an optional credit report PDF for the associated record.
Key Features:
install extension
Install the extension from the marketplace
Agree to the Terms of Service and authorise the installation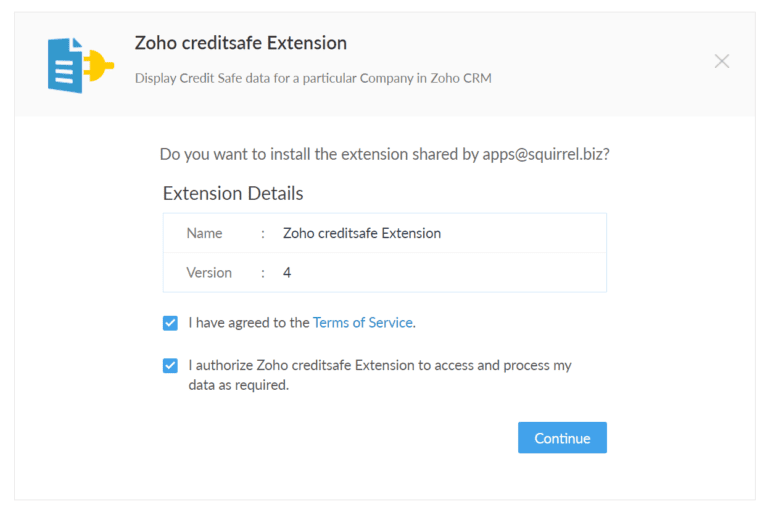 Choose which users will have access to use the extension
In the Extension Settings – enter your creditsafe username and password

Admin set up:
Create a section in Leads and Accounts modules for your Creditsafe fields and arrange them in there

Check your Lead conversion mapping

Review monthly workflow to refresh the Account credit check – toggle off if you don't want this to run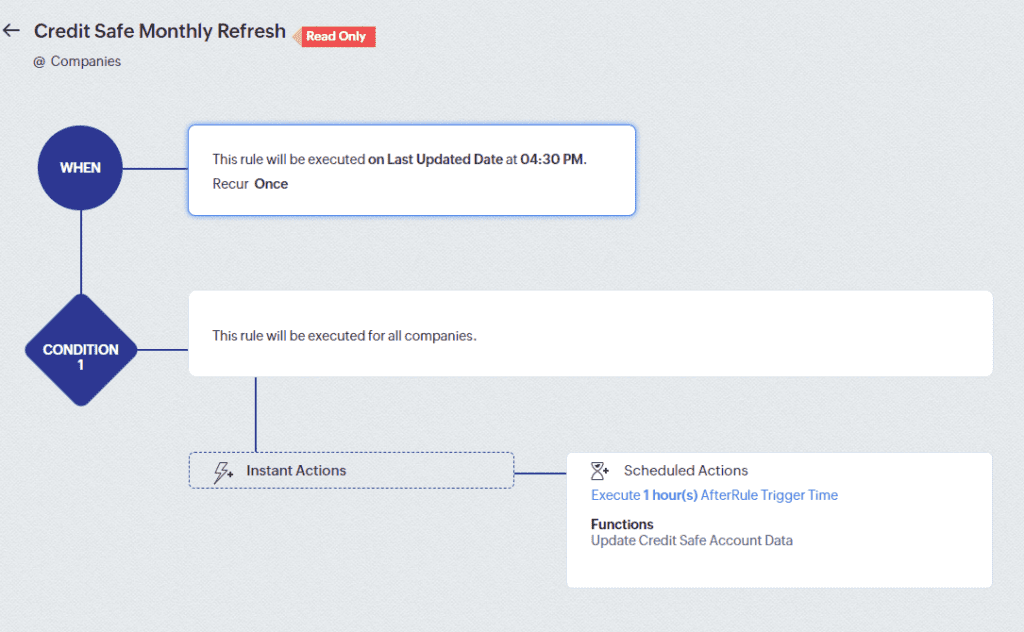 Start using your creditsafe extension in your Leads and Accounts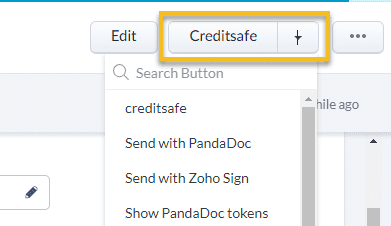 No Permissions Error
If you are receiving 'No Permission' error when attempting to access the Creditsafe application ask your admin user to enable permission on your account.
To do this they will need to:
Navigate to the Creditsafe plugin settings in the Merketplace installed extensions and select 'Configure'
Select 'Change Permission' and 'Manage Profile'

Ensure that all required profiles are selected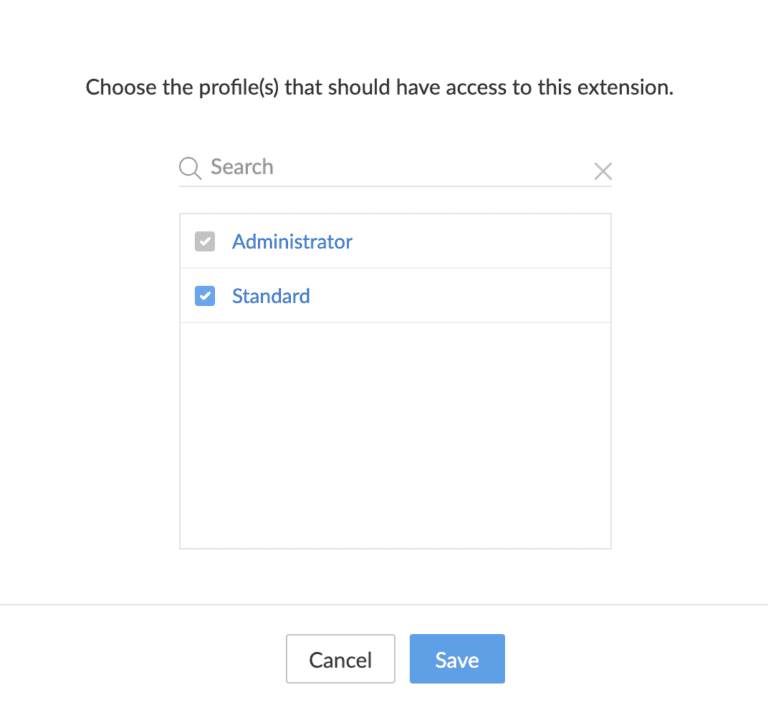 uninstall extension
Uninstalling the extension will also remove all the data associated with it
The custom fields will be removed completely
The only fields which will remain are any of the standard Zoho fields i.e. Company / Account Name
If you want to retain any of the data, we recommend you create a report and export the data
https://youtu.be/embed/GZfweSMF7JU
Frequently asked questions