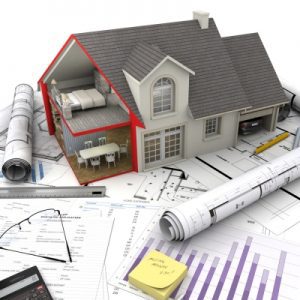 Residential and commercial real estate professionals face unique challenges when it comes to choosing a customer relationship management (CRM) system.
Here's 10 reasons why Zoho CRM software stands out as an ideal choice.
Centralised database management means each agent and business member can share/view customer information, review historic email and phone communications and record relevant notes. This increases in efficiency and organization enables buying and selling agents to close more deals, faster.
By documenting critical information, client IP is retained even when agents/sales people leave the business allowing an enduring legacy of data and relationships.
Captures all contact details, lead sources, purchaser types and projects of interest in a central repository. This data can be used to segment and send relevant communications to keep customers engaged and ultimately deliver more sales.
Efficient and streamlined sales pipeline measurement. Tracks the pipeline of potential leads and sales, so management can immediately see where the lead is in the buying process and understand where blockages occur. Helps agents focus their time on the warmest prospects, while others are nurtured with email marketing messages.
Sales Management from a stock perspective – Stock plans, price lists, and inclusions lists. Keep all necessary details in centralised database including dimensions and floor plans, date of hold, due date of deposit, date of sale, subject to finance details and settlement dates.
Real time updates and general storage of project information for sales e.g. master plans, design guidelines, engineering specs, marketing collateral. Allows users to access project data and work efficiently no matter where they are via tablet or mobile – the mobile app has a user friendly interface and allows you to easily log phone calls, create tasks and record voice and text notes on the go.
Customisable reporting – generates reports on wide variety of data, for example, number of signed contracts, deposits paid, hold deposits, upcoming settlements, number of new leads for the week for a particular project.
Workflow management – create consistency through automation of business processes such as when a project goes on sale, lead assignment rules and lead follow up. Automate workflow with task lists, dashboards and alerts.
Website integration to send new enquiries straight into your database and alert an agent to make contact. Greatly increases efficiency by reducing the need for data re-entry from external sources such as realestate.com.au
Targeted, relevant email marketing – This module allows agents to automate newsletters and other email marketing to leads and existing clients. This could include location specific daily emails to potential buyers to alert them of new listings. These can be customized with logos, headshots, email addresses and other details.
Zoho CRM can be easily customised to fit your property business requirements. If you are a buyer's advocate, own a real estate company or do property development this CRM software can make the running of your business easier and ultimately more profitable.
If you'd like to learn more about our real estate and property developer CRM projects contact us today for a discussion about your business system needs. You can also access a free 14 day trial of Zoho CRM via this link.