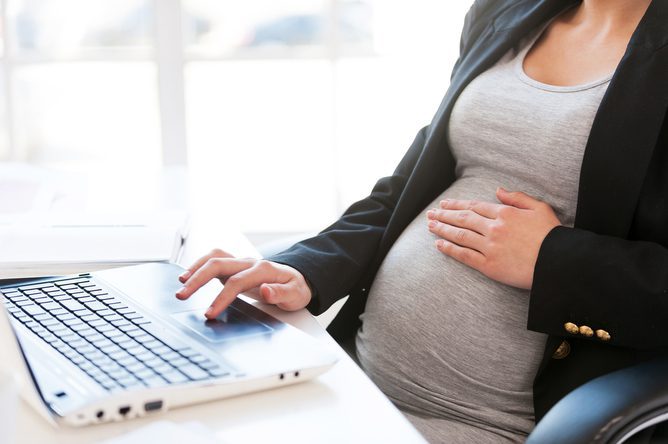 What is a Mumpreneur? A woman who combines running a business enterprise with looking after their children, and they are on the rise in Australia.
Research undertaken by BankWest has found that women are starting businesses at twice the rate of men and Kimberly-Clark found that 70% of women have considered pursuing a business idea since having a child. The word mumpreneur was officially recognised by the Collins Dictionary in 2011 and love it or hate it, no one can deny these women are a distinct business group with their own set of needs and requirements. This new generation of start-up business owners are taking advantage of advances in technology and redefining the way women work today.
What is cloud computing?
Essentially cloud computing is the practice of using a network of remote servers hosted on the Internet to store, manage, and process data, rather than a local server or a personal computer. Cloud computing brings together lots of different internet technologies and developments under one umbrella and offers a new way of delivering IT services. In effect, it levels the playing field in terms of access to technology and software with the result that these products and services are no longer prohibitively expensive and time consuming to source, buy and implement.
Most people are already familiar with software being delivered over the internet and utilise it for their business, with the most common examples being Facebook, LinkedIn, Gmail, Google Docs and Google calendar.
How Mumpreneurs are benefiting from Cloud Computing
Increased productivity – Every parent knows that when the kids are around, there is no down time. The idea of working while the baby sleeps is a myth and blocking out time in your calendar is a thing of the past. With cloud computing you can access your data via your phone or tablet wherever you are. In the park, play-centre or pushing a pram around the block (for the 10th time that day!). There is software that allows you to record ideas through voice notes, scan business cards straight into your system and add new enquiries strait from your inbox or social media account. Even making changes to documents is possible on the go. Everything is accessible wherever and whenever you need it.
Saves time – All business owners complain of being time poor. Adding children to the mix only increases that challenge. Cloud based service help automate tasks such as communication with customers, tracking and ordering stock and updating different social media platforms. There are integrated online accounting and Customer Relationship Management (CRM) software which reduce time consuming data entry and prevent duplication. CRM, one of the most established and evolved software services allows you to access comprehensive data for each customer online and prevents overlap of tasks and responsibilities. A good CRM such as Zoho will kill the clutter, allowing you to see exactly what needs to be done and what action to take.
Saves money – A CRM package combining a variety of features can cost less than $100 a month. For this, a home business can access a suite of systems to manage all aspects of their operations. It consolidates email and other communications with customers, provides reports to keep you in control and allows access by external people to do administrative tasks, such as Virtual Assistants. A CRM allows you to do away with unwanted software programs traditionally used by businesses, saving money on software licences. It also analyses marketing campaigns ensuring that the limited marketing budget of a small business is being used to its full potential.
Case study
Georgia, an independent Thermomix distributor and mum of two, contacted Squirrel Business Solutions because she was frustrated with the way she was running her business. She was keeping client information, sales and notes on an excel spreadsheet but found this clunky and inefficient. She wanted to keep a much more detailed account of what was going on with each customer. We set her up with an online CRM and email marketing system and provided training on how to use them. She now says she is able to keep far better track of what needs to be done, is much more organised and receives automatic reminders to follow up with customers. One look at the CRM and she knows what needs to be done!
There is no doubt, cloud computing is the way of the future to help busy mums build successful home businesses. Contact Squirrel Business Solutions today to work out how we can help you.