Another year is fast closing in and I've been reflecting on what has really made our business tick along – and how to do more of those things next year and less of what hinders our progress.
I've been asking myself some questions:
What generates growth, profit and sales?
Do we have over-performing areas that are masking underperforming areas?
What are our biggest pain points?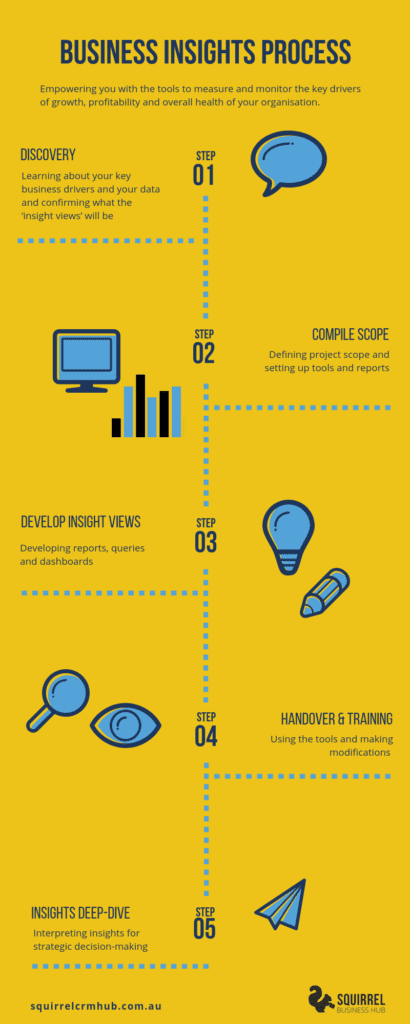 All the information I need to answer these questions is actually already in my CRM, project management and finance systems, but in various silos – which means I find myself hunting around for information to piece together the picture.
The other thing is, I'm a person that seeks simplicity and I need easy-to-interpret, visual tools like charts and summary tables that I can scan regularly. So we've set up customised dashboards using Zoho Reports that pull together the data and present the answers I need.
Customised reporting
And, it seems, many of you have similar needs. So we've listened and created a business insights service – a dedicated resource for building customised reports. Rod, our in-house reports guru, will team up as needed with such financial whizzes Bronagh Dobson (author of our recent guest blog post How to create reporting that allows brilliant decision-making), to help you:
Identify the questions that need to be asked for your business
Create the reporting tools to answer your questions
Interpret the answers
Ask Squirrel
Check out our infographic to see how our business insights process works. And if you'd like to find out more about the actionable insights customised reporting could deliver for your business, contact us to arrange a free, no-obligation consultation.