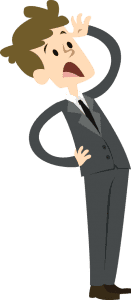 EOFY is a time when many small business owners turn their attention to reporting. It's either a confirmation of what they already know and have been monitoring periodically, or it's a time filled with uncertainty and worry about what's in store when they visit their accountant. Which best describes your approach to reporting?
Squirrel's financial goals, profit targets, as well as some other less tangible milestones, are certainly on my mind at this time of year. We set both financial-year and calendar-year goals in our business, which I feel helps us break things down into manageable chunks. It also allows us to review often, make changes, adapt and be flexible where necessary.
Reporting with Zoho CRM
Reporting doesn't have to make your heart sink. If you have Zoho CRM, it can do all the hard work for you. Zoho CRM provides more than 40 standard reports – key accounts, sales by lead source, converted leads, quarterly forecast summary, to name but a few – distributed across different modules, which you can use as they are. You can also customise these standard reports according to your business requirements. For example, you might want to include or compare data sets from different time periods – weekly, monthly, quarterly or annual. You can also choose fields or data from up to four modules or areas of your business that you'd like included in the report – for example, quoted work vs won work, top 10 customers in a particular sector, or sales by product/service. Then you can choose how you'd like the data summarised and displayed on a dashboard, or have it emailed to you for downloading and printing. Whether you use standard or customised reports, Zoho CRM reporting tools are simple to use and enable easy-to-understand tracking to support sales teams to focus on business growth activities.
Benefits of reporting
In my mind, the benefits provided by real-time reporting are simple:
1. Clarity on core drivers of your business
2. Accountability on activities that drive growth in your business
3. Decision-making based on fact, not just gut feeling
If you need to pay more attention to your reporting, let Squirrel and your Zoho CRM take care of it for you. Our quick questionnaire will help you to identify your needs, and we'll go from there.
Ask Squirrel
Squirrel Business Solutions specialises in finding the right system for a business, and then getting you set up, trained and up and running as quickly and as seamlessly as possible. If you want help finding the right systems for your business, book a free consult today.