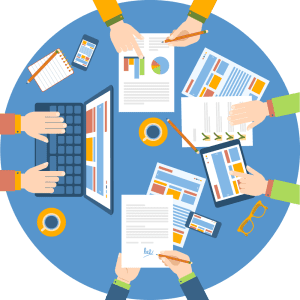 If the words 'digital transformation' send you into a panic, there's good news: the process lends itself to a step-by-step approach. Start your transformation by changing the way you do one everyday repetitive task – preferably a paper-based activity. If, for example, you're using a duplicate book to record orders or a physical calendar for bookings, you might want to consider setting up a simple CRM (customer relationship management) system if you don't already have one. This will allow you to record your customers' details and orders electronically. It will also will help to eliminate double handling and reduce human error.
More importantly, however, using a CRM system will provide endless scope for automating other parts of the sales process (like invoicing and email marketing) further down the track. The beauty of the technology is that it can be used in a modular way, so that you can take a step-by-step approach and transform yourself in stages as time and resources permit.
A little goes a long way
With a simple CRM system in place, other first steps in your digital transformation could be:
Creating and entering new leads from phone/SMS enquiries
Updating client details in one system (e.g. Zoho CRM) and seeing the updates flow through to other systems (e.g. Xero)
Adding new leads directly from your website and social media platforms
Logging calls in the CRM automatically from your mobile after you make them so that you have a central record
Using 'set and forget' reminders to follow up with clients at regular intervals
Optimising sales meeting routes using Google maps based on your prospect or customer data stored in the CRM
Ask Squirrel
Squirrel specialises in helping small businesses find better ways to do things using digital technology. Contact us for a free consultation.
Image credit: Freepik