Are your marketing campaigns falling flat or not resulting in sales, or the kind of enquiries you want?
Or is your phone simply not ringing?
Perhaps it's time to take a closer look at your approach to marketing and ask yourself:
Can you articulate exactly what it is that you're selling

 – not just describe your services or products, but clearly communicate the 

value they deliver

?

Do you know who your customers are, particularly your ideal, 'A-rated' customers, and understand their needs and how best to communicate with them?

Are you targeting leads according to their value to the business?

Are you sending the same types of offers and messages to all your leads and customers, regardless of their value, specific problems, industry, geography, or the stage they're at in the buying process?
Marketing in the dark
If your answer to the last question was 'Yes', and you're marketing to all your leads and customers in the same way, consider this scenario: You've been employed as a teacher for a day and the only thing you're told is that you have to teach students. But which subject, who are the students, what value are you supposed to deliver and what emotions are you to evoke?, you ask. How can you prepare a lesson that will engage your students and achieve both your and their aims without knowing the subject and topic you will be teaching and something about their age, year level and abilities?
One size doesn't fit all
It's the same with your customers: Mass marketing to an undefined, generic group is, at best, a hit-and-miss exercise. According to this 2013 Online Personal Experience study, for example, 74 per cent of online consumers get frustrated when content, offers or ads have nothing to do with their interests. And as this report explains, when it comes to email marketing campaigns, over 75 per cent of email revenue is generated by campaigns that respond to customer behaviour, rather than one-size-fits-all campaigns. 
So, to win or retain business, it's not enough to simply blast out an automated series of generic emails to everyone in your database. You need to get under each lead's or customer's skin, walk in their shoes and identify how you can solve their specific problems with your product or services. Then craft your message and communicate it using the methods they prefer. You may need to use a combination of indirect and direct communication channels, or multichannel marketing, to reach your customers. Channels may include websites, direct mail, email, online catalogues, SMS and video. Videos are particularly powerful for marketing purposes, as this infographic illustrates.
Tune in or miss out – a case in point
Meet Luke, the owner of a cleaning contracting company, who learned these lessons the hard way. Having gone to some expense to purchase a database of new leads, he set about converting them into sales using a series of mass marketing emails describing his company's cleaning services. The emails took Luke valuable time to prepare, but sadly, his efforts were not rewarded with increased sales.
Was this surprising, though, given that Luke was sending the same message to his entire audience, including schools, restaurants, businesses and private homes, via one channel only, and was not highlighting the value he could deliver by solving problems they could relate to?
Customer relationship management
Had Luke taken the time to do a little homework about his leads and customers, it would have become clear that the same message and method of delivery would not resonate with them all. He would also have known that schools bring greater revenue and longer term-contracts, providing a steady and predictable cash flow.
CRM (customer relationship management) software enables you to do your homework by providing a means of storing and accessing everything you need to know about your leads and customers. This includes not only demographic data such as industry, jobs, gender and age, but also information such as personal likes and dislikes, products recently purchased and actions taken in response to emails or SMS messages. It can also tell you about their social media activity.  
By arming you with this valuable information and enabling you to organise and analyse it, your CRM is a powerful tool for improving your marketing in these key ways:
Customer insights
Your CRM system gives you the ability to analyse your leads and customers according to a whole host of criteria, such as industry, how much they spend and their buying patterns. This helps you identify your best customers and what they need at different points in their life cycle.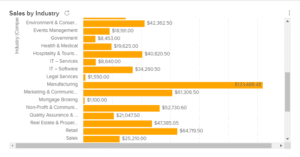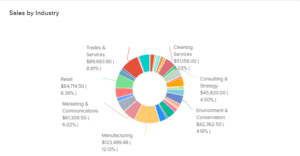 Focused targeting
Equipped with those insights, you can make far more focused and informed choices about how to market your product and services to each and every customer. These choices are based on their actual needs and interests and the stage they are at in the buying cycle.
Segmentation
CRM software allows you to segment your customers into meaningful groups and deliver campaigns that are relevant to them. For example, you might send out a series of emails about a new product to customers who recently purchased a similar product.
Your CRM software also allows you assign scores to leads based on certain attributes and then segment them into groups based on that score. For example, leads that are likely to convert and leads that are less qualified. Keeping track of leads that are most valuable is the key to an effective marketing strategy.
Personalised content
CRM software also allows you to deliver personalised messages to each and every lead and customer. According to Campaign Monitor, emails with personalized subject lines are 26% more likely to be opened.  
Marketing insights
CRM software gives you the ability to analyse and compare your marketing campaigns and their performance. Guesswork and 'gut feel' are hit and miss at best, while data and facts empower you to make informed decisions that generate a return on investment (ROI).
Ask Squirrel
If you'd like help in using your CRM system to improve your marketing, book a free consult today.
Squirrel Business Solutions implements and integrates CRM and other cloud-based systems, and provides training and support, for small and medium-sized businesses all over Australia, including Melbourne, Bendigo, regional Victoria, Tasmania, Sydney and Brisbane. This empowers them to automate their processes and improve their efficiency.
Book a free consult today.