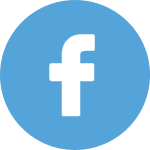 I'm the social Squirrel. Not in the party animal sense, unfortunately, but in the sense that it's my job to look after our Facebook, Twitter and LinkedIn accounts. We like to post daily to keep things interesting, but doing so sometimes requires more time than I have. Which is why I love Zoho Social.
Sharing and scheduling
Using Zoho Social, I can create one post and send it to all three channels, which are connected to our Zoho Social
account, from a single dashboard. I could also post to Instagram and Google+ if I wanted to. There's a handy character counter to help me keep to 140 characters for Twitter, and I can add images too.
The best thing, for me, about Zoho Social is that it allows me to write and schedule a whole bunch of posts ahead of time. This is is especially useful because I work part-time. It also has a great function called SmartQ, similar to Buffer, which tells me when most of our followers are likely to see the post so that I can schedule it accordingly.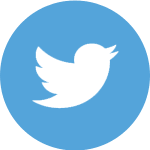 Planning
An unexpected benefit of using Zoho Social is that it's made me more organised. Sitting down to prepare a fortnight's worth of posts in one go means I have to plan my posts, which I often do around a theme. Of course, spontaneous posting is still necessary and important, but when things get busy it's really good to know that I've got the week's posts covered.
Too easy
Did I mention that Zoho Social is incredibly easy to use? I'm not technically inclined, but Zoho Social's interface is intuitive, user-friendly and – dare I say it – even fun to use.
For busy people who like to browse a lot, Zoho SocialShare  and Firefox that lets you create and share content from within your web browser, without having to leave the page you're on. It also offers the SmartQ feature.
Measuring and reporting
Zoho Social's monitoring and analytics features give you all the stats and insights you need on a graphical display. You can view anything from individual post analytics per channel, stats on different types of content, and even your audience's response to posts using sentiment analysis.
Connections and conversations
The connection between Zoho Social and Zoho CRM allows you to create new leads in your CRM from within your social feed. You can also view any conversations with your existing contacts on your dashboard and the system keeps a record of the entire history of your engagement with your contacts.
Keeping it in the Zoho family
Zoho Social does a similar job to Hootsuite and Buffer at a similar price, but if you already have Zoho CRM, it makes sense to use a social management tool that integrates with it.
In the end it comes down to convenience. With a tool like Zoho Social, which not only gives me the ability to create and see a unified view of all my posts and social interactions but also helps me maintain and grow my CRM, I'm far more likely to get posting.
Ask Squirrel
Could your business benefit from a similar solution? We'd be happy to help you find one. Book a free consult today.