The marketplace is bursting with sophisticated apps and add-ons for every imaginable business function – from finance to timesheets, and from inventory to expense management. But one size doesn't always fit all, because many businesses have unique requirements. So a custom solution, or a hybrid that combines an off-the-shelf and a custom solution, delivers far greater efficiency by catering specifically for their needs.
If you're constantly using workarounds, losing time or data, or generally experiencing frustration, yours could be one of those businesses.
Custom development
Custom software development can make your business systems do exactly what you need them to do, resulting in efficiency gains and producing a scalable system that can grow with the business. It's a bit like getting a bespoke suit designed and fitted by a master tailor. Or your own house planned and built to meet your specific requirements. They may cost more and take longer to create, but the additional investment is rewarded by a superior end result.
The Squirrel process
To achieve a perfect result, a good tailor, architect or builder follows a particular process, and knows that taking shortcuts to save time or money will compromise the end result. Would you commission a builder to begin constructing your dream home without plans?
In the same way, the success of a custom development project relies on having the right process in place. Squirrel Business Solutions employs the following tried-and-tested method:
Step 1: Consultation and discovery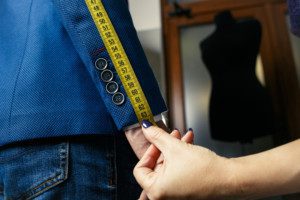 We meet with you and your team to discuss your needs and budget and get to know your business. Our aim is to understand your business operations, and the people who will be interacting with your systems, inside and out. We also identify your priorities. This doesn't only mean asking a lot of questions; it also means asking the right questions.
Doing the groundwork thoroughly at this stage allows us to scope the project properly and lays solid foundations for the work that lies ahead. Clients often come to us with their own high-level briefing documents or concepts, but we know from experience that spending a little extra time on detailed scoping at this stage affords benefits down the track. These include clarity on functionality, and must-have v. nice-to-have features, so that go-live expectations are clear. In addition, thorough scoping ensures that key reporting expected from data capture and an intuitive user experience can be achieved.
We also know that regular face-to-face meetings are essential for building our relationship and making important decisions together, so make time for these.
Step 2: Recommendations and implementation strategy
We come back to you with our recommendations and a strategy for developing and implementing your project. These include milestones, timing, beta-testing and a go-live strategy. We focus on the best way to deliver your priorities, and may recommend a staged approach if appropriate. We might also suggest a 'lite' version to begin with, or beta-testing with a group of users for a period of time. At this stage, we also provide you with a detailed quote.
Discussion, feedback and modifications follow. If it's a large, complex project we would also discuss a variations budget at this stage. This would allow for the possibility of new ideas or feature requests evolving later in the project. Drawing a line between features and functionality that are within scope and variations means that expectations are clear and going live isn't delayed by late feature requests.
Step 3: Wireframes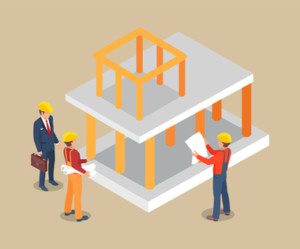 We now set to work on planning your project in detail, just like an architect would draw up plans for your house. Developers call these plans wireframes. Wireframes, accompanied by logic documents, provide a complete blueprint outlining all the features and functions of every aspect of your project. These include data fields, buttons, pop-ups, user experience and flow.  
We then talk you through the wireframes in preparation for sign-off.
Step 4: Design
Now that the functions and features of the project have been defined, it's time to get creative. During this stage, the wireframes are translated into page layouts that are at once functional, user-friendly and attractive. All graphic design elements are introduced now, including colour, brand, button shape, font and icons. These show exactly what users will be interacting with day to day and really bring the project to life.
Your success is our success
These four stages provide a solid foundation for the custom development work, which begins now. There's a Squirrel methodology for that too, but that's a topic for a future blog post!
Having the correct infrastructure in place from the beginning provides our clients with clarity and a sense of security. It also results in a product that achieves their goals, has integrity and grows with their business. Our clients know that as their development partner we are equally invested in the project's success – and not just in the short term.  
Ask Squirrel
If you think custom development could help your business achieve its goals more efficiently, book a free consultation.