In a nutshell…
Quoting Tools
Sales Process
Squirrel Business Solutions developed and implemented an inbuilt drawing tool, displayed within a widget for SteelChief to create schematic drawings whilst remaining in the CRM. Drawings are used to produce quotations and manufacturing specification documents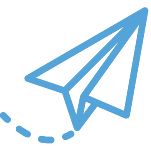 SteelChief is an Australian family-owned business providing locally manufactured retail and wholesale outdoor living products. They design, manufacture and deliver the widest range of backyard products including garden sheds, pet enclosures, cubby houses and other storage solutions.
The brief
SteelChief were using software to create schematic drawings for customer orders which accompanied customer quotes and needed to be inserted into manufacturing specification documents referred to as 'Build Sheets.' Creating the drawing was simple enough however the process of saving it as a PNG file, downloading it from the drawing software and then uploading into their CRM against the job records was tedious and cumbersome. It was difficult to keep track of modifications to a drawing, running the risk that an older version may be used to manufacture the shed or cubby.
The goal was to be able to complete the process of creating a drawing for a job, embedding it into a quotation and Build Sheet in one system. It was important that all information was easily  accessible in the CRM against the job, would be updated in real time if modifications were made and it was quick and simple to use.  In addition, they wanted to make the drawing available for customers to view via their online quote.
The solution
Embedded diagrams.net
Javascript SDK
Zoho CRM
Zoho One
The Squirrel team developed an inbuilt drawing tool for Zoho CRM, accessible via a widget. We used an embeddable version of diagrams.net and customised it to suit requirements. Users of the CRM click a button to open the drawing tool, choose a standard template from a product library and create their drawing. They have a set of shapes and images to choose from like doors, lines, shed accessories and wall heights to drag and drop onto their drawing ensuring they all have the same professional look and feel. These elements are organised in a folder structure making it easy to navigate and use.
The drawing is stored on a server and accessible to view via the button in the CRM job record. It is uniquely linked to the job and the latest version is automatically inserted into the customer Quote and Build Sheet. An audit history of user modifications is maintained with a date timestamp, and drawings can be downloaded as a PNG file.
The whole process from start to finish is completed in the Zoho CRM.
The benefits
Users are working in a single system with a simple to use interface
Improved efficiency with custom library of images to insert
Professional standardised templates and drawings are produced consistently
No manual process of saving, downloading & uploading drawings
Drawings automatically linked to the job
Drawings could be edited quickly by anyone if the customer requested a change
Most up to date quotation and drawing on the server
Audit log of modifications date and time stamped with a record of the user who made the change
Ability to upload custom icons and elements
Eliminates the need to store drawings as attachments in CRM, reducing storage costs
Drawing Tool is working perfectly! It's standardised our process, the factory is consistently manufacturing to specifications and the speed and ease of updating a drawing Auswide is awesome – what was up to 20mins is now 2-3mins.
Charlie Speer
Managing Director
SteelChief
Ask Squirrel
Could your business benefit from a similar solution? We'd be happy to help you find one. Book a free consult today.
Squirrel Business Solutions implements and integrates CRM and other cloud-based systems, and provides training and support, for small and medium-sized businesses all over Australia, including Melbourne, Bendigo, regional Victoria, Tasmania, Sydney and Brisbane. This empowers them to automate their processes and improve their efficiency.