Cloud 9 Aerial Photography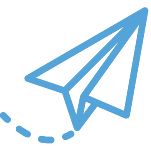 Cloud 9 Aerial Photography provides a wide variety of clients with innovative and unique approaches to a vast range of aerial photographic projects. Specialising in interactive panoramas, aerial video and timelapse photography using custom equipment, Cloud 9 has built a solid reputation as a leader in its field.
The brief
Cloud 9 has a team of photographers working across different industries. They were arranging all their work, which often has many elements, on paper, or on a whiteboard: a new job would come in, information would be written down, then handed to the photographer, and so on. There were no proper systems for sharing information within the team, following up or keeping records.
Cloud 9 realised that in order to provide optimal customer service, they needed a centralised system for keeping quotes, notes, invoices, and other information in one place. They called on Squirrel Business Hub.
"As a small business, we knew we needed to put a CRM in place, but didn't have a lot of money to spend. Zoho was a good solution for what we required.," says Kate Hanley, Office Manager, Cloud 9 Aerial Photography
The solution
Email integration
Zoho CRM
Squirrel quickly completed a requirements assessment, ascertaining how the company worked and its desired outcomes. Squirrel then:
Implemented the Zoho client relationship managament system (CRM), customising it to capture and store all the information that Cloud 9 needed
Set up email integration and email signature, setting up IMAP and ironing out problems with syncing Mac Mail
Migrated contact data from all staff
Set up workflow automation, email and quote templates
Set up tailored business reports and dashboards for each user
Provided a walk-through of the system, staff training, and ongoing support
The benefits
All jobs are now recorded in the CRM, allowing Cloud 9 to create a streamlined workflow from beginning to end. For example, once a photo has been sent to a client, the accountant is prompted to send out an invoice; when that has been paid, the job is closed.
All calls are logged in the CRM, so the team no longer has to rely solely on email threads.
Having all jobs recorded in the CRM allows anyone in the team to access information at any time; for example, they can look up a client and view all the jobs that Cloud 9 has done for that client.
There is a now a sense of streamlined organisation; where previously information was spread among paper, emails, the whiteboard and verbal conversations, Cloud 9 now has a centralised resource hub of communication and job knowledge, which everyone can access.
Communication was really good, and we felt that we could reach out to Squirrel for support at any time.
Kate Hanley
Office Manager
Cloud 9 Aerial Photography
Ask Squirrel
Could your business benefit from a similar solution? We'd be happy to help you find one. Book a free consult today.
Squirrel Business Solutions implements and integrates CRM and other cloud-based systems, and provides training and support, for small and medium-sized businesses all over Australia, including Melbourne, Bendigo, regional Victoria, Tasmania, Sydney and Brisbane. This empowers them to automate their processes and improve their efficiency.