In a nutshell…
Managing the billing process is time-consuming and challenging, particularly if payments are made in instalments. Squirrel Business Solutions took the headache out of this process for CM Ultimate Events by implementing a Zoho CRM-Xero integration and setting up a fully automated instalment payment process. This enabled efficient invoicing, timely follow-up and improved cash flow.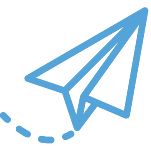 CM Ultimate Events runs sporting events and tours in the corporate entertainment sector.
The brief
CM Ultimate Events have to manage incoming payments in the form of multiple instalments at different stages in the lead-up to a tour or event; for example, clients pay a 40% deposit on booking, two subsequent instalments of 20% each, and then a final 20%.
CM Ultimate Events wanted to automate as much of this complex process as possible in order to have better oversight of the payment status of each client, save time and reduce the risk of human error. They called on Squirrel Business Solutions for help.
The solution
Squirrel's first step was to carry out a detailed needs analysis. We then integrated CM Ultimate Events' Zoho CRM with their accounting system, Xero, using a custom API script.
The next step was to set up a series of triggers, based on milestone dates in the lead-up to the event, in the CRM. The first invoice in the series was triggered when a booking was confirmed; subsequent invoices followed according to the milestone dates. Triggered in the CRM, draft invoices were generated in Xero, ready to be approved and sent out to clients by the accounts department.
When invoices were paid, a notification was pushed back into the CRM. This enabled the bookings and events team, who didn't have access to Xero, to keep track of payments and to follow up if necessary. The system also allowed for personalised and automated invoice reminders using email templates to be sent out.
The benefits
Removed inconvenience of managing different payments from different clients on different dates, reducing time spent and human error.
Provided instant view of exactly where any one client was in the payment process, facilitating follow-up.
Ensured more predictable cash flow and therefore improved ability to plan.
Ask Squirrel
Could your business benefit from a similar solution? We'd be happy to help you find one. Book a free consult today.
Squirrel Business Solutions implements and integrates CRM and other cloud-based systems, and provides training and support, for small and medium-sized businesses all over Australia, including Melbourne, Bendigo, regional Victoria, Tasmania, Sydney and Brisbane. This empowers them to automate their processes and improve their efficiency.