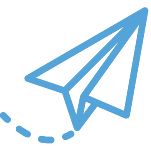 Blackhall & Pearl is a specialist board performance and risk management advisory group that provides guidance to organisations on the achievements of their board and risk objectives.
The brief
Blackhall & Pearl needed a CRM to keep track of their contacts, prospects, meetings, phone calls and follow-ups, next steps and reports. They had nowhere to enter this information centrally, and were relying on people in the team to write it down and pass it on to each other, but this didn't always happen and it often got lost.
The solution
Implemented Zoho CRM, transferring and mapping data relating to thousands of contacts over many spreadsheets, into one central place, and designing a system that captured all the information that the company
Integrated email and calendar
Provided report templates, with scheduling when required
Provided on-site user training, how-to videos, and training manual specific to system
The benefits
All relevant information can now be captured and stored in one system, at the fingertips of everyone in the team
Every stage in the workflow – prospects called, meetings booked, proposals in the pipeline, next steps and follow-ups – is recorded
The system provides prompts when follow-ups are due, so prospects don't get lost
Reports are captured and stored centrally, where they are readily available for weekly meetings
I love it when I email a prospect or contact and I can just type it in the CRM and it goes straight into their file. I have a record of all the emails I've sent out, which is great, and so are the follow-up prompts. They make life a lot easier.
Judy Jones
Administration Coordinator
Blackhall & Pearl
Ask Squirrel
Could your business benefit from a similar solution? We'd be happy to help you find one. Book a free consult today.
Squirrel Business Solutions implements and integrates CRM and other cloud-based systems, and provides training and support, for small and medium-sized businesses all over Australia, including Melbourne, Bendigo, regional Victoria, Tasmania, Sydney and Brisbane. This empowers them to automate their processes and improve their efficiency.