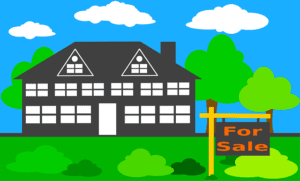 GAIN Financial is a boutique mortgage broking business that aims to deliver a consistent and professional service to its clients and build rewarding relationships with its alliance partners.
The brief
Gain Financial were using aggregator software to process applications and track some parts of the customer relationship. They were looking for an add-on solution that could support the entire life cycle of the customer, both pre-application and post-settlement. This included management of leads, referral partners, lead source, conversion rate, marketing ROI (pre-application) and personalised loan review messaging, gathering customer service feedback, maintaining relationships via touchpoints such as alerts to give them a phone call (post-application).
They also required Squirrel to:
Create one system to centralise all data from sources such as email contacts, phone contacts and spreadsheets, with the ability to access them from anywhere; the business owner's main 'why' was to feel more organised and be able to work anywhere.
Simplify the application process and bring consistency to what the brokers across the team were doing.
Develop lead nurture process and reminders to ensure that prospects didn't fall through the cracks.
Ensure that client communications were ongoing and of a relevant nature to their particular circumstances, for example by creating different messages for first-time buyers and investors.
The solution
Google Workspace
Zoho Campaigns
Zoho CRM
Implemented Zoho CRM Plus to deliver CRM, customised task automation and reminders; email marketing and bespoke applications developed as relevant to the mortgage- and finance-broking industries.
Consolidated data sources and imported them into the CRM.
Integrated Zoho Campaigns for segmented electronic marketing, including newsletters and updates.
Integrated two-way Google Apps for Work sync for email, calendar and contacts.
Developed a custom application for lenders to house a master list of lenders, in addition to individual users being able to add their own records, viewable only to themselves.
Developed a custom application in the CRM to allow dynamic data entry based on policy types; this increased efficiency when entering data into the CRM.
The benefits
Fully integrated CRM and marketing system with Google Apps that has brought everything into one place for the business, including email and calendar integration and document management.
The brokers log in to the CRM in the morning and all tasks, application data and calendar events are in one place; they have direct access to customer files in Google Drive and can search easily and quickly for what they need.
Analytical reporting on settlements, sales pipeline, application stages and marketing funnels are all viewable on custom dashboards within the system.
Business owner feels he has more time to work on his business, is better organised and can't imagine running his business without it. The combination of CRM and Google Apps has delivered an almost paperless application process.
I have more time in the day and am feeling more organised, which gives me more time to work on my business.
Shayne
Director
GAIN Financial
Ask Squirrel
Could your business benefit from a similar solution? We'd be happy to help you find one. Book a free consult today.
Squirrel Business Solutions implements and integrates CRM and other cloud-based systems, and provides training and support, for small and medium-sized businesses all over Australia, including Melbourne, Bendigo, regional Victoria, Tasmania, Sydney and Brisbane. This empowers them to automate their processes and improve their efficiency.