In a nutshell…
Quoting Tools
System Integration

Staying ahead in the competitive and fast-moving software industry means not only maximising efficiency but also creating and maintaining a professional image. Squirrel helped this software development company tick both these boxes by integrating their Zoho CRM with Xero and PandaDoc, enabling them to create contemporary, professional, interactive proposals using information already in their CRM, and send them to their clients for easy online acceptance and signature.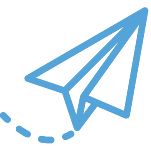 This busy software development company sells cutting-edge products and services to clients in the real estate industry.
The brief
The company's sales team were creating proposals using Word templates and emailing them to clients as PDF attachments.  Clients had to download, print, sign and scan the documents and, after resolving queries by email or phone, email them back. The company was trialling several possible alternatives, which meant that sales information was spread across different systems. They wanted to centralise this information and streamline their processes, as well as produce proposals that reflected their cutting-edge image and were easy for clients to respond to.
Other proposal software had the limitation of not allowing two pricing tables to deliver both initial set-up costs and a schedule of recurring fees separately. The company also needed to be able to push line items into Xero invoices and allocate them to multiple sales accounts. Two further key requirements were that the staff did not have to work across multiple systems and that each department had access to all the information, interactions and tasks relating to each customer.
The solution
The company already had Zoho Creator and Xero. Squirrel moved them to Zoho CRM Plus and integrated the CRM application with Xero and PandaDoc. Each integration was customised according to the company's needs and workflow, and was designed to minimise the number of manual steps required to prepare, process and accept proposals.
Squirrel also set up the company's four standard proposal templates to accommodate different product and service offerings, and two pricing tables. These were readily accessible by the sales team via the CRM when preparing proposals.
The benefits
Drastically reduced the amount of time spent creating proposals by providing tick boxes and easy-to-use templates, and automatically pushing client details from the CRM into the proposal
Made it quick and easy for clients to receive, read, comment on, amend and sign proposals online
Made it possible to enter information into the system only once, saving time, eliminating cut-and-paste and reducing error
Provided one central place in which to work
Provided one view of all the information about a client – proposal, product, services purchased and support – in their record in the CRM
Seamlessly automated the process from proposal to invoice
Automatically attached PDF version of final proposal to client's record in the CRM
Ask Squirrel
Could your business benefit from a similar solution? We'd be happy to help you find one. Book a free consult today.
Squirrel Business Solutions implements and integrates CRM and other cloud-based systems, and provides training and support, for small and medium-sized businesses all over Australia, including Melbourne, Bendigo, regional Victoria, Tasmania, Sydney and Brisbane. This empowers them to automate their processes and improve their efficiency.