In a nutshell…
CaseWare wished to monitor their business performance by developing a core set of management reports, whose accuracy could be relied upon, to provide key business insights. The team were making use of a number of reports spread across Zoho CRM and Zoho Analytics, however there were inconsistencies across the data sets which needed to be investigated and resolved in order to achieve data integrity. Squirrel Business Solutions reviewed and updated the CRM data set, and worked with the team to improve the way data was entered into the CRM, in order to achieve data integrity.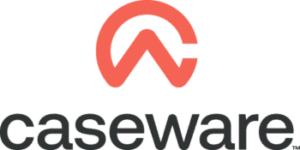 CaseWare Australia & New Zealand is part of an established international company selling audit, accounting, analytic and financial software. Their offering to financial professionals extends beyond software products to the provision of relevant training and access to support personnel.
The brief
CaseWare had Zoho Analytics in place which was critical for providing business insights – reports are relied on by not only their local team but also their Global Head Office for key monthly business reviews. However, there were a number of issues reducing the quality of reporting, such as:
  The disorganisation of reports, hindering easy access to information;
  The insecurity of the reports, as they could be manipulated by various users, reducing data integrity; and
  The inconsistent data input from Zoho CRM, which often required manual adjustments, resulted in decreased efficiency and unreliable insights into business performance.
CaseWare required Squirrel to resolve these issues and most importantly ensure that reports were providing completely accurate data on business performance.
"We wanted a set of Management Dashboards which we could rely upon to track our key drivers of business performance" Craig Waldon, CEO, CaseWare
The solution
Working with the CaseWare team, Squirrel conducted an audit of the CRM fields and the various ways that data was being entered into the system. This included third party software GoToWebinar, Sassu, Zoho SalesIQ and a number of web forms. They also reviewed the way the team manually input and updated data as part of managing lead & sales processes and general account management.
The CRM fields were normalised and updated to reflect how Customers should be categorised and segmented. System integrations were reviewed and customised to support data integrity and reduce the need for manual data entry. Lead qualification and sales pipeline processes were mapped and CRM Blueprint workflow implemented to guide the team when entering data and automate the update of key category fields based on defined criteria or milestones.
Existing reports were then updated or new ones developed in Zoho Analytics and then organised into five key dashboards. These were then setup as web tabs in Zoho CRM to make them easily accessible to the team, providing easy visibility of key business insights. This also meant that access permissions could be updated in Zoho Analytics to prevent accidental reconfiguration of reports thus maintaining their reliability and integrity.  The five dashboards allow users to easily navigate their various reports, and are organised as follows:
Sales Dashboard
Account Manager Dashboard
Management Dashboard
Monthly Customer Numbers
Renewals
The benefits
Squirrel was able to address all of CaseWare's concerns, resulting in a number of key benefits for the company:
  Accuracy of reporting data inputs has been optimised and, where possible, automated to greatly reduce human error.
  Business insights are provided in real time giving CaseWare peace of mind to make key decisions.
  Key team members are no longer spending hours of time interrogating the accuracy of their reports and making manual updates.
  An organised set of dashboards allows the data to be accessed easily by those who require it, streamlining CaseWare's process and increasing business efficiency.
Ask Squirrel
Could your business benefit from a similar solution? We'd be happy to help you find one. Book a free consult today.
Squirrel Business Solutions implements and integrates CRM and other cloud-based systems, and provides training and support, for small and medium-sized businesses all over Australia, including Melbourne, Bendigo, regional Victoria, Tasmania, Sydney and Brisbane. This empowers them to automate their processes and improve their efficiency.