In a nutshell…
Process Automation
Sales Process
Agero needed to implement a CRM which would enable them to easily manage their sales process and streamline project pipelines. They also desired an effortless process for forecasting and tracking incoming payments, both for individual projects and across the entire business. Squirrel Business Solutions implemented a CRM for the management of specific projects, and designed a Payment Forecast widget which incorporated automation to easily calculate and monitor payments.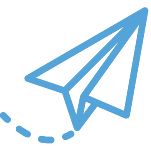 Agero is a workplace design and construction management company, offering office fit out, refurbishment and renovation services. They also provide strip-out services which simultaneously ensure the diversion of waste from landfill and raise money for charity. A second business line, Cucumber Offices, designs, fits out, and leases small office spaces to growing companies.
The brief
Agero asked Squirrel to implement a CRM incorporating the sales process, capturing new leads, and project pipelines, including payment scheduling and forecasting. Previously, Agero was using Excel to manually forecast and track payment schedules as projects developed. Due to the dynamic nature of their business, manually updating and monitoring progress payments in this way was time consuming and inefficient; the team required something automated, streamlined, and simple.
The solution
Zoho Campaigns
Zoho CRM
Zoho Forms
To support Agero's processes for lead acquisition, sales pipeline and project management, Squirrel firstly implemented a cloud based CRM – Zoho CRM as part of the Zoho One suite of applications. Within this CRM, Squirrel integrated a specially designed payment forecast tool in order to automate payment scheduling and eliminate the need for manual payment calculations. Squirrel also implemented Zoho Forms and Zoho Campaigns to streamline the management of new lead capture.
Zoho CRM
Zoho CRM facilitates all aspects of the sales and project pipeline, including distinct modules such as 'Leads', to streamline the initial enquiries process, and 'Opportunities' to monitor tasks and activities within individual projects.
The team wanted a quick way to enter new Leads when on the road so Squirrel set-up a Zoho Form with some basic fields that integrates with the Leads module. They can access on their mobile phone and tasks to follow-up are automatically generated as the Lead hits the CRM.
Specific features within the 'Opportunities' module increase the ease of payment forecasting and calculating. After relevant data is entered, a payment instalment schedule is automatically calculated evenly across the project's expected duration, which is then synced to the Payment Forecast Widget.
Payment Forecast Widget
Operating within the CRM, the widget displays aggregate payments and instalment totals across all opportunities in one simple table.
Features of the payment widget include:
Searchability: payments can be organised and displayed by business entity, opportunity stage, opportunity name, and amount;
Rapid Update: users are able to update figures directly in the widget, which sync with individual project payment schedules within the Opportunities module. This feature also alerts users when edits made to instalments do not sum to total fee amounts, ensuring forecast accuracy.
Reportability: Data from the widget provides insight into business cash flow, and there is an export button to generate a custom formatted Excel report.
Zoho Forms to Zoho Campaigns
Zoho Forms allows the Agero team to easily create custom webforms — incorporating fields such as email and enquiry messages — in order to attract new lead data. Data entered can be categorised, and is easily retrieved by Zoho Campaigns, to be used in specific mailing lists and engagements.
The benefits
Increased efficiency of project pipeline through automatic payment calculation and scheduling, and new lead integration via Zoho Forms and Campaigns.
Total accuracy of payment forecasting via the Payment Forecast Widget.
Reliable reporting accessed directly via the Payment Forecast Widget eliminating the need for intricate manual data exportation.
Ease of use throughout the entire sales and project pipeline due to the elimination of unnecessary secondary programs (such as Excel), high levels of automation across payment scheduling and calculation, and the simple rapid updating feature of the Payment Forecast Widget.
Ask Squirrel
Could your business benefit from a similar solution? We'd be happy to help you find one. Book a free consult today.
Squirrel Business Solutions implements and integrates CRM and other cloud-based systems, and provides training and support, for small and medium-sized businesses all over Australia, including Melbourne, Bendigo, regional Victoria, Tasmania, Sydney and Brisbane. This empowers them to automate their processes and improve their efficiency.