In a nutshell…
Squirrel Business Solutions implemented Zoho One and a two-way Zoho CRM-Xero integration for Property Home Base, enabling them to streamline and automate invoicing and manage their operations from their CRM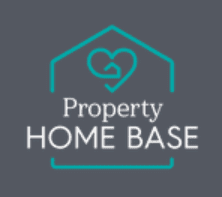 Property Home Base are buyers' advocates that support buyers to locate, negotiate and purchase property in Melbourne and rural Victoria
The brief
Squirrel Business Solutions had set up Zoho CRM for Buyers Home Base a few years previously. Since then, the business had grown considerably. To enhance their efficiency and save time, Buyers Home Base decided to automate the process of pushing invoicing information from their CRM into Xero, their accounting system. But they needed help integrating Zoho CRM with Xero. Having worked successfully with Squirrel in the past, Buyers Home Base were confident that Squirrel were the team to call on.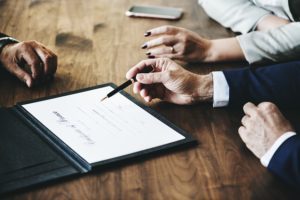 "We wanted to push invoices that we create in Zoho into Xero and needed some development work using an API and some coding that we couldn't do ourselves," explains Alan Barker, Managing Director, Buyers Home Base.
The solution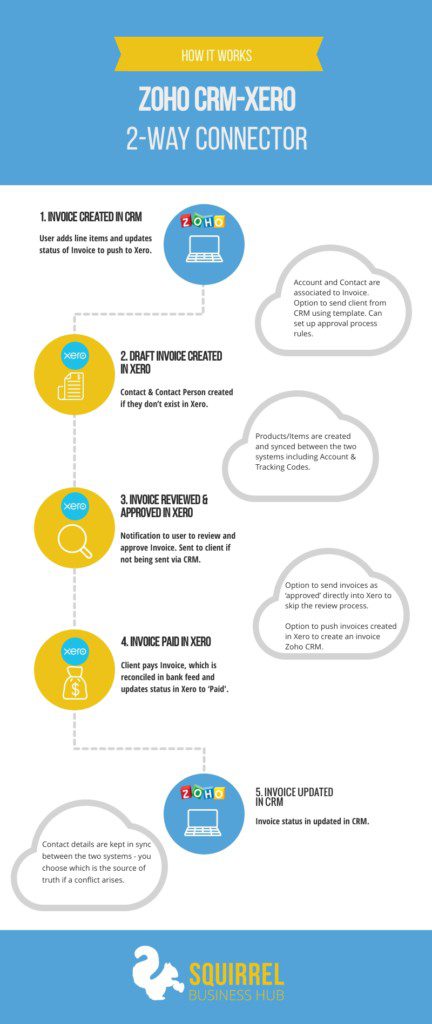 Property Home Base had Zoho CRM and Xero in place. After meeting with them to review requirements, Squirrel's consultants recommended a move to Zoho One. Zoho One offers more than 40 integrated business and productivity applications in one suite via a single sign-on and under one subscription. This would provide Property Home Base with the tools necessary for continued growth – for example by evolving their communication with customers.
The Squirrel team began by integrating Zoho CRM with Xero. The integration allows the CRM to pull in relevant data from Xero. This means that when Property Home Base create an invoice in the CRM, Xero automatically creates an invoice and associates it to the contact in Xero. The system sends an alert to the appropriate team member to approve the invoice. If the contact does not already exist in Xero, Xero automatically creates one.
As clients make payments in Xero, the invoice status is updated in the CRM, providing a useful real-time snapshot in the CRM of the status of all invoices.
"We couldn't have implemented Zoho in the way we have without Squirrel. And we wouldn't have made the brilliant move to Zoho One if Emily hadn't suggested it. It was a well-managed project – she made sure we started with a clear spec, so there was no ambiguity, and was very patient," continues Alan.
The benefits
One central, reliable database for all client information.
One central platform from which to operate the business, including invoicing.
Streamlined, automated invoicing process.
Reduced data entry and increased accuracy as a result of entering data into the system only once.
Improved visibility of the status of invoices via the CRM.
Improved accessibility of financial information for reporting and forecasting from the CRM.
Greatly reduced administration load, giving the Property Home Base team more time to focus on other aspects of their work, such as sales and marketing
Squirrel really are an invaluable support partner for us as we continue to grow our business. It's great that there are different options available to do that, for example by purchasing support blocks. We always feel that Squirrel have our best interests at heart.
Alan Barker
Managing Director
Property Home Base
Ask Squirrel
Could your business benefit from a similar solution? We'd be happy to help you find one. Book a free consult today.
Squirrel Business Solutions implements and integrates CRM and other cloud-based systems, and provides training and support, for small and medium-sized businesses all over Australia, including Melbourne, Bendigo, regional Victoria, Tasmania, Sydney and Brisbane. This empowers them to automate their processes and improve their efficiency.