In a nutshell…
Customer Portal
Customer Relationship Management
System Integration
Prompt, relevant communication is at the heart of a successful relationship between an organisation and its members. This can be difficult if the organisation has three different arms and a constantly growing database. If you also need to link family members to one account and communicate with them differently, you have a complex administrative challenge on your hands.
Squirrel Business Solutions designed, built and implemented a solution tailored to Gondwana Choirs' unique requirements. This brought all their systems into line, greatly reduced administration time and enhanced their communications with their members.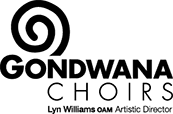 Gondwana Choirs is not-for-profit member organisation comprising three arms: the Sydney Children's Choir, Gondwana National Choirs and Gondwana Indigenous Children's Choir.
The brief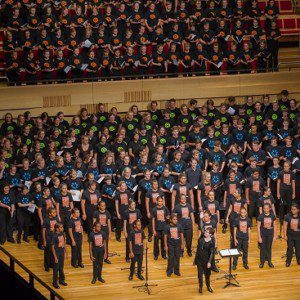 Gondwana Choirs had a range of people they needed to keep information about and communicate with: choristers, their parents, donors and alumni. A chorister in one choir might have siblings in different choirs, and parents might also be donors or alumni.
Gondwana were keeping records in a very manual and de-centralised way, using separate spreadsheets accessed via a shared drive. They were communicating with members and parents via email.
The staff responsible for each of the three arms of the choir were gathering and storing information in different ways. This resulted in duplication of effort and data. In addition, they were re-collecting standard information about members as the members' circumstances changed over the years, instead of simply updating the records. This was because they had no way of indicating what had or hadn't been updated.
Gondwana Choirs needed to:
Create a central database for all member information and devise a way of linking members, parents, siblings and donors.
Deliver appropriate communications, including crucial updates to practice schedules, to members and their parents.
Process up to 500 new applications via the web over the two-week application period, twice a year.
Allow parents to log in to the website and accept the offer of a place or update their child's details.
Allow parents to log in to the website and make payments.
They called on Squirrel Business Solutions for help.
The solution
Zoho CRM implementation
Thoroughly cleansed data from spreadsheets for three different arms of the choir, removing blanks and duplicates, in preparation for import.
Implemented Zoho CRM, providing one central place into which to enter member data. All members of the same family are attached to one record. As Zoho CRM is essentially a system designed for sales, it was necessary to make certain adaptations. For example, the chorister was entered as the lead, with their parents associated as contacts, and the company name was used for the family name.
Created a donations module within the CRM that adds up how much any one family has donated over the year using a custom YTD donation calculator.
CRM-web integration
Integrated Zoho CRM with WordPress membership portal so that parents can log in to the website and update their child's information; this is then pushed to the appropriate record in the CRM. Following the integration of Stripe, parents can also make payments via the portal.
In the case of separated families, full access to the portal is given to parents with custody, using an authentication process housed in the CRM; a reduced-access option is available to parents who do not have full custody.
Following their initial application, families can log in to the members' area and access all the information they've submitted to Gondwana. They can also find updates on the status of their application and accept or decline an offer of a place.
Families can make donations via the family account and indicate which choir their donation is to be allocated to.
The benefits
Created a central, reliable and up-to-date database with information on members across the entire organisation stored in one place.
Made it possible to track relationships between people in the database and therefore provide access, ensure confidentiality and communicate accordingly. Gondwana can also draw data on where donations are coming from and recognise benefactors appropriately.
Massively reduced the administrative burden on staff, in part because members can now update their own details via the website portal. This has saved the team three hours per day.
Improved communication with members and their parents by making it possible to send timely updates to practice schedules as mass emails from the CRM. In future, the web portal will be expanded so that notification of any changes to schedules will be posted on the website. Alerts will be sent to parents via email or SMS.
Improved ways of working and brought consistency to their processes because the different arms of the choir are now using the same system.
Provided staff with access to the system via the mobile app, which was more convenient and offered greater connectivity. Ultimately this encouraged take-up of the new system.
Encouraged knowledge-sharing within the team. Having received thorough training, supported by videos and Q&A sessions, from Squirrel, team members have developed skills in different areas and become a resource for one another.
After speaking to many companies about building our CRM, Squirrel was the one that took the time to understand our organisation and our particular needs in grouping family members together. They supported us through each stage of implementation and in doing so have made us realise that we can do so much more with the CRM than we first thought was possible. One of the best things about the new system is the effect it's had on internal work practices. All three arms of our organisation are now doing things the same way – something none of us envisaged.
Frances Greep
Marketing & Development Manager
Gondwana Choirs
Ask Squirrel
Could your business benefit from a similar solution? We'd be happy to help you find one. Book a free consult today.
Squirrel Business Solutions implements and integrates CRM and other cloud-based systems, and provides training and support, for small and medium-sized businesses all over Australia, including Melbourne, Bendigo, regional Victoria, Tasmania, Sydney and Brisbane. This empowers them to automate their processes and improve their efficiency.