In a nutshell…
Developing and maintaining an electronic profiling system for tracking workplace activities requires robust IT systems backed by skilled and responsive developers. Shawn and the team stepped in to help the company manage the complex software they had in place, fix bugs and add features, allowing the company to maintain its client relationships and grow its client base.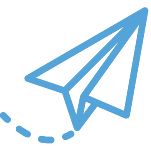 This NFP develops and maintains a web-based profiling system for tracking the workplace activities of trainees, apprentices and staff.
The brief
The company was experiencing difficulties meeting the requirements of new clients because its existing software structure would not allow it. There were also several bugs in the software that needed to be repaired. These problems were compounded when their developer resigned, taking his in-depth knowledge of their complex software with him.
The solution
After quickly assessing the problems the company was experiencing, Shawn and the team got to work. They began by rewriting much of the current software utilised in the system in .net, fixing bugs and adding features. They went on to rewrite many of their apps – both Android and Apple – providing greater functionality and improving user experience.
All of this was achieved within just two months by a small team dedicated to the project – much quicker than the six months (minimum) quoted by other companies.
The benefits
The bug-fixes, new features and quick response times delivered by Shawn and the team have enabled the company to offer an improved product and service, and thus maintain their good relationships with their existing clients. They have also been able to grow their client base by thousands.
A full rewrite of all the existing software and apps is now being scoped.
We have gained thousands of clients in the last year, thanks to the fixes and features added by Shawn and the team.
Ask Squirrel
Could your business benefit from a similar solution? We'd be happy to help you find one. Book a free consult today.
Squirrel Business Solutions implements and integrates CRM and other cloud-based systems, and provides training and support, for small and medium-sized businesses all over Australia, including Melbourne, Bendigo, regional Victoria, Tasmania, Sydney and Brisbane. This empowers them to automate their processes and improve their efficiency.