In a nutshell…
Lead Nurture
System Integration
Squirrel Business Solutions implemented a CRM system for the company and integrated it with their web enquiry form, GoToWebinar and MailChimp. As a result, they now have cleansed and centralised data to work with, streamlined sales and account management processes, greater insight into the effectiveness of their marketing and improved external and internal communication.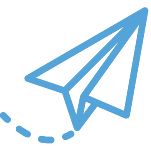 This HR company works with employers to resolve workplace complaints, prevent and minimise the impact of illegal and inappropriate conduct in the workplace and build a positive culture.
The brief
The company was storing its data in a variety of places, including Google Docs, LinkedIn, emails, GoToWebinar, MailChimp and Excel. This made it difficult for the team to access information easily, or keep track of leads. "We had a very manual process for managing leads and opportunities, which involved spreadsheets over a number of platforms. Leads were getting lost as we were not systematically following them up," explains the company's marketing advisor. It was also hard for them to prepare reports, as they were not working with consistent data.
In short, the company needed a system that would help them gather information in a consistent way, access it easily and utilise it to draw up reports and make informed marketing decisions. They also needed a system that would help them establish and follow a clear process for nurturing leads generated via their webinars. "We were looking to consolidate incoming work into one platform and raise the visibility of the leads we were generating," continues their marketing advisor.
The solution
Google Workspace
GoToWebinar
Mailchimp
Zoho CRM
The company decided that Zoho CRM would meet their needs and integrate well with the Google apps they were already using. However, they realised that they would need specialist help to install and implement it. They contacted Squirrel Business Solutions.
Zoho CRM
After meeting with the team to gain a full understanding of the company's requirements, Squirrel implemented Zoho CRM and collated their cleansed data in the CRM.
Squirrel's Zoho consultants and developers then worked together to set up and customise the system to meet the company's specific needs. These included:
Automation and workflows to help the team stay on top of routine tasks.
Custom modules, in addition to the standard modules, to help them record information they wished to access, such as gifts received by webinar attendees.
Detailed reports enabling them to measure results and share insights at weekly meetings.
Web integration
Squirrel then carried out a CRM-web integration. This ensured that when an enquiry is submitted to the company via the web, a new lead is automatically created in the CRM. In turn, this creates a task and sends a notification email to the relevant salesperson, prompting them to follow up.
GoToWebinar integration
The next step was to integrate the company's CRM with GoToWebinar. Among other things, this allows them to send automatic reminders to invitees. It also makes it possible to see, at a glance, whether an invitee has attended or downloaded a webinar, and view and analyse invitees' patterns of behaviour.
Mailchimp integration
Squirrel also integrated the company's CRM with their MailChimp account. This stores a record of each email campaign sent from MailChimp in the CRM. It also provides insight into how the recipient interacted with it – for example, whether they opened and/or clicked it.
Training
The final stage of the process was training the team to use the system. This consisted of hands-on and online Q&A sessions with Squirrel's Zoho consultant, and the provision of training videos and a comprehensive training manual.
Describing the implementation, the company's marketing advisor says: "[Squirrel has] a very systematic, methodical process in place, which made for a really well-run project."
The benefits
One centralised, up-to-date database accessible to all staff.
A clear and streamlined sales process.
Improved adherence to processes, as these are now laid out in the CRM and therefore easier to follow.
Improved efficiency, as reminders are sent to the team at key points.
Clearer visibility of opportunities in the pipeline.
Clearer insight into the effectiveness of marketing efforts.
Improved communication with, and visibility of, leads.
Our other office is delighted because they are far less cut off, there's much more transparency, and things are visible to everyone
Marketing Advisor
Ask Squirrel
Could your business benefit from a similar solution? We'd be happy to help you find one. Book a free consult today.
Squirrel Business Solutions implements and integrates CRM and other cloud-based systems, and provides training and support, for small and medium-sized businesses all over Australia, including Melbourne, Bendigo, regional Victoria, Tasmania, Sydney and Brisbane. This empowers them to automate their processes and improve their efficiency.