In a nutshell…
Project Management
System Integration
Squirrel Business Solutions implemented Zoho CRM for the Global CCS Institute (Global CCS) and integrated it with Clarizen (project management software), creating a central database, automated workflow and greater visibility of leads in their new consultancy sales pipeline, and enabling collaboration across the globe.

The Global CCS Institute is the world's leading authority on carbon capture and storage (CCS) – an international climate change organisation whose mission is to accelerate the deployment of CCS as an imperative technology in tackling climate change and providing energy security.
The brief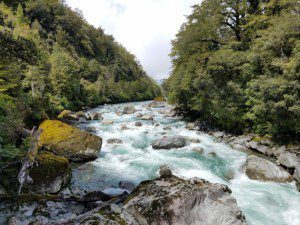 The Global CCS Institute (Global CCS) had a local legacy database in place for their diverse international membership of governments, global corporations, private companies, research bodies and non-governmental organisations. They were using Clarizen for project management, MailChimp for marketing and spreadsheets to record work in the pipeline.
Global CCS were preparing to launch a new business strategy and expand into fee-for-service consultancy work. They identified the need for a customer relationship management (CRM) system that would support their new strategy and provide visibility of their sales pipeline and track activity. It would also serve as a central database for their global organisation. To ensure that the CRM would function as required from the outset, they engaged Squirrel Business Solutions to implement and customise the system.
"Our organisation had changed its strategy to include fee-for-service operations, so we needed a tool to support that. We chose Zoho CRM, but it required customising to suit our workflow. We didn't have any experience of implementing or customising CRM systems, so needed Squirrel's help," recalls Jan Bingley, former General Manager – Business Development, Global CCS
The solution
Clarizen
Eventbrite
GoToWebinar
Zoho Campaigns
Zoho CRM
After an in-depth discovery session to learn about Global CCS's requirements, Squirrel implemented Zoho CRM and migrated Global CCS's cleansed data into the new system.
The results
After an in-depth discovery session to learn about Global CCS's requirements, Squirrel implemented Zoho CRM and migrated Global CCS's cleansed data into the new system.
Zoho CRM-Clarizen integration
Squirrel then integrated Zoho CRM with Clarizen, the project management software Global CCS were using, and Zoho Campaigns. Zoho Campaigns was chosen to replace MailChimp because of its out-of-the-box integration with Zoho CRM. The integration allows users to sync their CRM contacts with their Zoho Campaigns mailing lists, segment their lists effectively, send mass emails and track responses.
Squirrel's consultants and developers then worked together to customise the system to meet the company's needs. Features and capabilities of the system include:
Automated workflows for completing tasks such as sending out customer surveys after the completion of projects.
Separate workflows for the Events, Marketing, Commercial and Membership departments.
The ability to segment data according to relevant criteria, making it possible to send targeted marketing campaigns.
Zoho CRM-Eventbrite integration
Squirrel then integrated Zoho CRM with Eventbrite. As a result, when someone registers for an event in Eventbrite, the system automatically checks to see if they exist in the CRM. If they don't exist in the CRM, the system creates a new lead.
After the event, the CRM also records whether they attended or not. This information is useful for future marketing.
Zoho CRM-GoToWebinar integration
Squirrel also integrated Zoho CRM with GoToWebinar. This works in exactly the same way as the Eventbrite integration.
Training
The final stage of the process was training the team to use the system. Training consisted of hands-on and online Q&A sessions with Squirrel's Zoho consultants, which also served as train-the-trainer sessions for two overseas 'super-users'. In addition, Squirrel provided Global CCS with training videos and a comprehensive training manual.
The benefits
One centralised, up-to-date database accessible to all groups, locally and overseas, saving time and improving efficiency.
A central area in which different groups within the organisation can work – for example, the Advocacy team, who need access to information about email marketing and events.
Ability to segment membership according to various criteria and target marketing accordingly.
Clearer insight into the status of leads.
Improved adherence to processes, which are now laid out in the CRM and easier to follow.
Improved efficiency, as reminders are sent to the team to complete key tasks.
Improved visibility of project progress, as milestones are pushed back into the CRM, where they can easily be viewed and monitored.
Improved visibility of client data for different teams within the organisation; for example, the Finance team can view clients' records in the CRM, and the Client Engagement team can access and view a client's record without having to contact the Finance team for this information. Important information such as level of membership and relevant currency is now easily accessed via the CRM.
Ability to measure pipeline reporting – for example new memberships – directly from the CRM.
Squirrel's process is very structured and organised. Emily is clearly an expert in the system. She really understood our business needs quickly and easily, so was able to propose amendments that suited the way we work.
Jan Bingley
Former General Manager – Business Development
The Global CCS Institute
Ask Squirrel
Could your business benefit from a similar solution? We'd be happy to help you find one. Book a free consult today.
Squirrel Business Solutions implements and integrates CRM and other cloud-based systems, and provides training and support, for small and medium-sized businesses all over Australia, including Melbourne, Bendigo, regional Victoria, Tasmania, Sydney and Brisbane. This empowers them to automate their processes and improve their efficiency.