In a nutshell…
Reporting and forecasting play a crucial part in the financial planning of any business.
Squirrel Business Solutions helped NBD Designer Floors to customise their CRM system to provide real-time insight into the company's sales pipeline, monitor individual performances and, through the use of forecasts, plan for the future.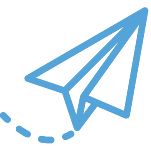 NBD Designer Floors is a commercial flooring contractor that designs and installs a range of floor coverings.
The brief
NBD Designer Floors had installed Zoho CRM but hadn't customised it and weren't using it to its full potential. They particularly wanted to use the system for reporting and forecasting, so called on Squirrel Business Solutions to help them customise their CRM to deliver the insights they required. They also wanted to improve their workflow and use of automation.
The solution
Customised dashboards and reports using the fields that were appropriate to NBD Designer Flooring's reporting purposes.
Set up dashboards per sales staff member for easy viewing.
Set up month-to-date dashboard.
Grouped reports in a way that was more relevant to the business, for example by stage, salesperson, and so on.
Implemented a forecasting module.
Implemented additional automation, for example a reminder to follow up on quotes and automatic field update.
Set up reports to provide insight into conversion rates.
The benefits
Now that it's been customised to their needs, NBD Designer Flooring's CRM system is more straightforward to use.
Reporting is more efficient and provides a single snapshot of various aspects of the business, without the need to access data from different spreadsheets. The month-to-date dashboard helps to monitor whether the sales team are reaching their targets.
Calculations for expected revenues, sales amounts and probabilities no longer need to be completed manually.
The sales team can now track the time it takes to convert a sale and see a snapshot of their conversion rates on graphs.
Replacing manual entry with automation has saved time and improved efficiency.
Tracking the time it takes to convert a sale has been really beneficial. It has been particularly useful to see a snapshot of our conversion rate on graphs.
Robert Kuypers
NBD Designer Floors
Ask Squirrel
Could your business benefit from a similar solution? We'd be happy to help you find one. Book a free consult today.
Squirrel Business Solutions implements and integrates CRM and other cloud-based systems, and provides training and support, for small and medium-sized businesses all over Australia, including Melbourne, Bendigo, regional Victoria, Tasmania, Sydney and Brisbane. This empowers them to automate their processes and improve their efficiency.