In a nutshell…
Sales Process
System Integration
Squirrel Business Solutions supported this company in transitioning from a CRM that wasn't meeting requirements, to Zoho CRM. Zoho CRM is providing a reliable central database for customers and products and streamlining their sales, servicing and repairs processes. It has also improved reporting.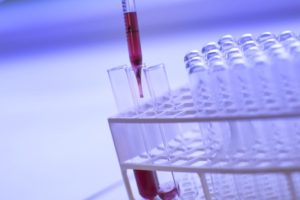 This company supplies reagents, consumables, laboratory equipment and technical support to the life science research markets
The brief
The company were looking for a new CRM. They were using SugarCRM, but finding it cumbersome and complicated to use. As a result, their sales team were storing their data in separate Excel spreadsheets and Word documents instead. This meant that it was hard to monitor follow-ups, sales opportunities, samples and product reservation requests. In addition, information regarding equipment, including warranty details, wasn't being captured effectively. This made it difficult to manage repairs and servicing.
"Our old system didn't provide a simplified workflow that allowed us to capture the information we required. We needed to move to a simpler system that the sales reps could use to collect data and follow up," explains the company's marketing coordinator.
The company researched the market for a simple, affordable and user-friendly CRM that could be integrated with their quoting system, iQuoteXpress. They decided on Zoho, which satisfied all their requirements and provided a good user interface. They approached Squirrel Business Solutions for help with implementing the system.
The solution
iQuoteXpress (iQX)
Zoho Campaigns
Zoho CRM
Zoho One
After meeting with the company to get a clear understanding of their processes and requirements, Squirrel Business Solutions' Zoho consultants implemented Zoho CRM. They then migrated the company's data from SugarCRM to the new system.
Working closely with the team, Squirrel's consultants and developers then customised the system in line with the company's unique requirements. These included:
A workflow for creating opportunities in the CRM, producing quotes in iQuoteXpress and then storing quotes in the CRM, from where reminders could be sent to ensure efficient follow-up.
A process for recording equipment repair and servicing in the CRM, allowing the company's service department to monitor the progress of repairs and services, and follow up as needed.
A product tracker in the CRM for recording product information, such as installation date and warranty expiry date, providing a full history of each product for easy reference.
Describing the implementation, the company's marketing coordinator says: "Squirrel created a structure and workflow for our sales opportunities and how we plan and conduct each stage. Putting in place the different stages and rules has helped our reps conduct their work in a more structured way. This has also made reporting much easier."
The benefits
One centralised, reliable and up-to-date database accessible to the whole team.
Clearly defined processes for everyone in the team to follow.
Clear overview of the status of quotes and customer samplings at any one time.
Clearer visibility of sales opportunities in the pipeline: Each rep can view their own opportunities, see what's overdue, and so on, and is kept updated with email notifications.
Increased efficiency as a result of reminders to follow up.
Improved ability to report on sample to closed-won conversions, sales, repairs, and so on.
Improved efficiency as a result of tracking services, repairs and products.
Right now, the CRM does everything we wanted it to do – identify areas of interest and segments, pull up all the stages in sales opportunities, store serial numbers, etc. It's also easy to see which customers have or haven't been contacted. And it's integrated smoothly with our quotation system. Our reps love it.
It's fantastic being able to use the analytics function in the CRM to create dashboards for each rep so they can see how many opportunities they have at different stages. They receive email notifications with this information, which is very useful.
Marketing Coordinator
Ask Squirrel
Could your business benefit from a similar solution? We'd be happy to help you find one. Book a free consult today.
Squirrel Business Solutions implements and integrates CRM and other cloud-based systems, and provides training and support, for small and medium-sized businesses all over Australia, including Melbourne, Bendigo, regional Victoria, Tasmania, Sydney and Brisbane. This empowers them to automate their processes and improve their efficiency.