In a nutshell…
Squirrel Business Solutions implemented Zoho CRM for Tassal, creating a central repository for their customer data and establishing an easy-to-follow process for their growing salesforce. Squirrel introduced several customisations to the system, including a sales runsheet tool integrated with Google Maps. This enabled the team to plan and track their store visits efficiently. Tassal also now have clear visibility of the stock carried by stores and a reliable means of tracking quality issues. Weekly reports emailed automatically from the CRM provide the management team with oversight of sales activity.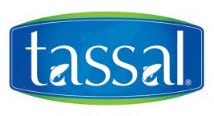 Tassal are Australia's largest producers and distributors of Tasmanian-grown Atlantic salmon
The brief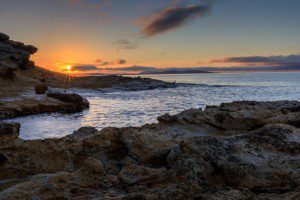 Tassal had a system in place for processing orders, but information relating to customer engagement was spread across email contacts, notes and spreadsheets and therefore not easily accessible. In addition, members of the sales team were planning their sales visits on an ad hoc basis and relying on emails to provide a record of their visits.
Tassal needed a means of consolidating all their customer data in one central place, planning their visits more efficiently and keeping track of sales activity.
"We hadn't had a CRM previously and wanted to get a better hold on customer engagement. Our sales force was expanding, so our needs were becoming more sophisticated and we realised that we needed to put systems in place to support that growth and make customer information accessible to everyone in the team," explains Sam Boyes, Senior Manager, ICT, at Tassal.
The solution
2-way SMS Integration
Zoho CRM
After meeting with the Tassal team to gain a full understanding of their processes and requirements, Squirrel implemented Zoho CRM and collated Tassal's cleansed data in the CRM.
Squirrel's consultants and developers then worked together to set up and customise the CRM system to meet the company's needs. Features of the system included:
Custom modules to accommodate the three arms of the business – Retail, Wholesale and Wet Fish Shop – which have different managers, staff and processes.
Sales runsheets, which can be created in the CRM using Google Maps. These provide a visual representation of customers' locations, allowing salespeople to plan their visits for the day or the week. They also accommodate customers' call cycles – for example, weekly, fortnightly or monthly. This enables salespeople to plan recurring visits easily and manage their calendars more efficiently.
An orders module, in which the sales team can create orders, with a workflow to ensure that these are automatically sent to Customer Services.
A store visits module for recording all store visits.
A module for the recording of any issues, and a workflow to ensure that the Quality Assurance team receives this information automatically.
2-way SMS integration, enabling Tassal to send messages to their clients and keep a record of replies received.
Weekly reports on sales activity. These are emailed automatically to the relevant people without any manual input.
The benefits
One centralised, up-to-date customer database accessible to the whole team.
Mobile access to the CRM via the mobile app, enabling salespeople to update the system while on the road.
A clear and streamlined process set out in the CRM for new staff to follow.
Regular reminders to complete key tasks, increasing efficiency.
Improved forward-planning, time management and efficiency, thanks to the sales runsheet feature.
Increased flexibility and efficiency, thanks to the Near Me app, which shows all accounts within a certain area.
A full record of all store visits accessible in the CRM.
Increased visibility of and insights into the whole team's sales activity.
Improved ability to manage sales teams and territories.
A clear record of quality issues and enhanced ability to manage them.
Squirrel knew the product and how to solve the problems we were facing and achieve the outcomes we needed. There was never a problem that was too big. Now we're starting to see how the team are doing in terms of sales calls, communications and visits – so the system is providing insights that we haven't previously had. The team is also excited about improving their process and how they could use the CRM in the future.
Sam Boyes
Senior Manager ICT
Tassal
Ask Squirrel
Could your business benefit from a similar solution? We'd be happy to help you find one. Book a free consult today.
Squirrel Business Solutions implements and integrates CRM and other cloud-based systems, and provides training and support, for small and medium-sized businesses all over Australia, including Melbourne, Bendigo, regional Victoria, Tasmania, Sydney and Brisbane. This empowers them to automate their processes and improve their efficiency.