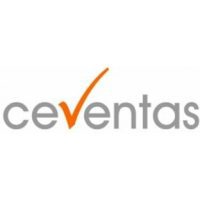 Ceventas Pty Ltd provide online professional development and training for airport managers and personnel around the globe.
The brief
Ceventas were using MailChimp to send newsletters to their customers and storing all their customer details in MailChimp instead of in a CRM. They had Zoho CRM in place but were not using it to its full capacity. In order to nurture their 20,000 contacts more effectively, they needed to integrate the two systems and migrate their customer data from MailChimp to Zoho CRM. This would enhance their ability to segment in MailChimp and tailor client communications more effectively, growing the business in the longer term.
The called on Squirrel Business Solutions for help.
The solution
After a thorough needs assessment, Squirrel implemented Ceventas's Zoho CRM-MailChimp integration. They also created additional fields in the CRM so that Ceventas could manipulate their data within the CRM more efficiently and report on customer activity more effectively. Squirrel then imported Ceventas's contacts from MailChimp into the CRM and synced the two systems, mapping data fields between them. The integration sends a record of each email campaign sent to the contact record in the CRM, and also shows how they interacted with it – for example if they opened and/or clicked it.


The benefits
Existing customers' and leads' details are now stored in one central location, where they can be managed and kept up to date easily: there is now only one source of truth.
Any updates to customers' details are automatically pushed from Zoho CRM to MailChimp, eliminating manual entry and double handling, reducing error and saving time.
Contacts can now be segmented in MailChimp and sent appropriate communications at appropriate times, allowing Ceventas to implement effective, targeted leads-nurture email marketing campaigns.
Processes such as sending welcome emails to new clients can now be automated, improving efficiency and saving time.
A complete record of all contact made with leads and customers is now conveniently stored in one central place, the CRM. Ceventas also have clear visibility of all the leads and opportunities in the pipeline, what stage they are at and when they are converted.
Thanks to Squirrel, we can now access 20,000 customer records in MailChimp
and leverage them for long-term
business growth. Squirrel were fantastic to work with – they have an excellent knowledge of Zoho CRM and integration, and were always responsive, accessible and willing to fix problems. Great value for money.
Eddie Ragauskas
CEO
Ceventas
Ask Squirrel
Could your business benefit from a similar solution? We'd be happy to help you find one. Book a free consult today.
Squirrel Business Solutions implements and integrates CRM and other cloud-based systems, and provides training and support, for small and medium-sized businesses all over Australia, including Melbourne, Bendigo, regional Victoria, Tasmania, Sydney and Brisbane. This empowers them to automate their processes and improve their efficiency.