In a nutshell…
This allows data to be pulled from Xero into the CRM, where a real-time overview of the status of all invoices can be viewed and reports can be drawn up. This alerts the sales team to bad debtors.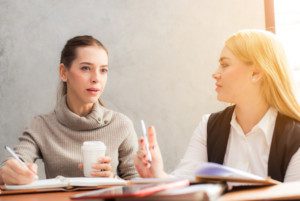 This company helps business coaches to create online programs and generate clients.
The brief
The company had Zoho CRM in place, as well as Xero for accounting. Xero was integrated with Chargebee, via which clients could make online payments. These payments would go straight into Xero, but the sales team signing up clients for new programs over the phone did not have visibility of this information. They could therefore unwittingly sign up clients who already had outstanding debts with the company.
The company realised that they needed to integrate Xero with their CRM in order to provide their sales team with greater visibility of their clients' accounts. Having previously worked with Squirrel Business Solutions on the successful implementation of their CRM, they approached Squirrel for help.
The solution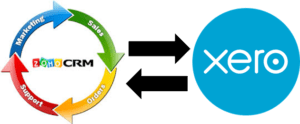 Squirrel implemented a Xero-Zoho CRM integration, which allowed data to be pulled from Xero into the CRM. Now, when an invoice is created in Xero, it is also created in the CRM and associated to the contact. If the contact does not already exist in the CRM, a new contact record is created.
As payments are made, the invoice status is updated in the CRM to 'Fully paid', 'Partially paid' or 'Unpaid'. Totals for fully paid, partially paid and unpaid invoices are continually updated, providing a useful real-time overview of the status of all invoices. Reports provide an insight into overdue amounts for any client at any time.
The benefits
As a result of the integration, the sales team now have access to real-time data in the CRM and therefore visibility of any client's financial status. They are therefore able to identify bad debtors and avoid signing them up for new programs.
Ask Squirrel
Could your business benefit from a similar solution? We'd be happy to help you find one. Book a free consult today.
Squirrel Business Solutions implements and integrates CRM and other cloud-based systems, and provides training and support, for small and medium-sized businesses all over Australia, including Melbourne, Bendigo, regional Victoria, Tasmania, Sydney and Brisbane. This empowers them to automate their processes and improve their efficiency.