In a nutshell…
Sales Process
System Integration
Our client wished to implement an integrated system to improve visibility of their sales process and manage stock and inventory levels. Squirrel Business Solutions implemented Zoho CRM and Zoho Forms to streamline and automate the sales process, and Zoho Inventory to track orders and notify our client's fulfilment partner of approved orders.
"We were essentially setting up the business and our sales team, and needed help setting up our CRM to manage sales" explains the Marketing Manager.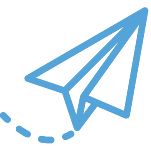 Our client is a wellness food and beverage manufacturing company selling a variety of health food products. The company retails directly to consumers, through healthcare practitioners and wholesale, along with roaming salespeople.
The brief
With a number of disparate systems in place, our client wanted to centralise data and activity to allow a more holistic view of their customers and improve their sales process and reporting capabilities. They also wanted to move away from Neto, their current order placement system, and gain greater visibility over their stock levels which were overseen by their fulfilment partner.
The wellness company needed an integrated system which could manage both inventory and sales, and support the high level of communication necessary between themselves, distribution, and their customers. Their desired outcomes were to streamline the ordering process and increase the efficiency of sales.
The solution
Zoho CRM
Zoho Forms
Zoho Inventory
Zoho One
Squirrel implemented Zoho CRM with a focus on handling multiple linked accounts, and visibility on activity and transaction data.
To simplify the Order placement process for our client's sales team working out on the road, Squirrel created a Zoho Forms Order form – with a Customer facing version and internal option.
Zoho Inventory was integrated with the CRM allowing for the seamless creation of an invoice from the subform data of an approved Order through a custom function.
An external connection via FTP was also developed to their distribution house. This integration allows for the transfer of approved sales orders (invoices) to their ftp where the order can be picked up and processed.  A daily file is picked up and the status of orders is updated in the Inventory, with this information flowing back to the CRM to close out the Order process.
Customers are linked to their order form, where they can select products and choose to pay now via the Stripe payment gateway, or submit for payment by invoice. Orders were restricted to ensure only those that met MOQ would be submitted.
Our client's team can access the internal order form linked to the CRM – they could search for the desired Company and have the form pre-fill with Contact and Shipping details. They can also add special items such as POS material and override the MOQ.
Orders that meet the requirements are automatically converted to invoice, making them available for Customers in their Inventory portal and notifying the internal team to check and process for dispatch
A simple update to the invoice status triggers the order to be sent to the distribution team for order fulfilment.  Once fulfilled the Invoice status is updated via the integration and a Custom Function updates the CRM Order status.
While Invoice data is available in the CRM through the integration it was important to the team to have access to an accurate high level sales summary. An integration was written to calculate total sales for the current Financial Year and Lifetime Value as well as last order date and amount. By linking this information to both the Account and Contact, the Marketing team can create lists for targeted campaigns, and the Sales team can focus energies on retaining customers and high value spenders.
Utilising the Zoho finance suite portal has delivered greater visibility to our client's customers, with the ability to update and manage billing information and securely stored credit card details.
The benefits
Ease of order – both internally and for customers through the simple order form interface.
Visibility on Sales activity with dashboards, tracking and reporting for Store Visits, Orders and POS collateral.
Reduced administration requirements for our client's finance team, as the developed Inventory Portal allows customers to access their Statements and Invoices directly.
Ease of targeted marketing campaigns can be based on spend and activity.
Visibility on relationships between client's Distributors, Accounts, and Stockists and Sales to help inform business decisions.
Improvement in customer data quality and reduction in manual input by utilising system automations.
Squirrel went above and beyond to get to the solution we required! Everything is automated and our customers are very happy with the process and user experience, and everything is easier and quicker for our sales team as well.
Marketing Manager
Ask Squirrel
Could your business benefit from a similar solution? We'd be happy to help you find one. Book a free consult today.
Squirrel Business Solutions implements and integrates CRM and other cloud-based systems, and provides training and support, for small and medium-sized businesses all over Australia, including Melbourne, Bendigo, regional Victoria, Tasmania, Sydney and Brisbane. This empowers them to automate their processes and improve their efficiency.