In a nutshell…
Process Automation
Reporting & Analytics
Bakers Delight wished to implement software which would deliver a series of analytical reports from a range of complex data associated with their franchise recruitment process. Squirrel Business Solutions implemented Zoho Analytics, automating data collation from Zoho CRM and external sources to  provide insightful reports including lead and sales data and recruitment elapsed time data.
"We needed support and help to build our analytic software from nothing, Squirrel explained everything in a way that we could easily understand" – Rona Conway, Franchise Sales and Recruitment Manager.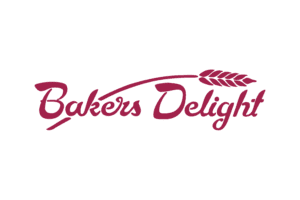 Bakers Delight is an Australian owned bakery franchise chain. Bakers Delight operates over 700 stores globally, with franchise locations in Australia, Canada and New Zealand.
The brief
The team at Bakers Delight desired an analytics software which would allow them to generate various reports and dashboards. Due to the complexity of their data, reports generated in their existing Zoho CRM were not streamlined and were inconsistent. The team wanted to be able to filter data to create reports in real-time, to allow not only for better forward planning, but also for issues to be managed before they developed further.
The solution
Squirrel implemented Zoho Analytics to collect and process data and generate reports which could be viewed within Bakers Delight's CRM. Functioning as a webtab within the existing CRM, the analytics data is synced and updated automatically, ensuring reports are current and using a consistent metric and user-layout. Together with Bakers Delight, Squirrel customised Zoho Analytics to allow for filtering of data into specific modules, such as:
Marketing & Lead conversion rates and time data.
Recruitment process time, including total time taken and time elapsed per recruitment stage.
Training data.
Bakery sales, including comparison of current data to the previous year's sales data.
Data is collected from various locations within the CRM and collated into singular reports for each module. Within each module, reports are able to be filtered by date ranges, periods and by lead type where applicable.
Squirrel also developed a custom reporting function allowing data to be collected and provided regarding "time in stage". For new franchise recruitment leads, data is automatically updated each time an opportunity stage is created or updated, allowing reports to be generated measuring time elapsed at each stage, trackable in days.
The automatic update of data within the CRM and Analytics removes the requirement for the Bakers Delight team to collate and calculate metrics manually within another program, such as Excel.
The benefits
Increased data consistency due to the use of the structured metrics and user-layout over a range of reporting modules, and the use of a single software program to process analytics data.
Greater detail and clarity of the recruitment process as a result of specific time measurements and stage divisions, and the ability to filter data by date and type, allowing the team to make more insightful planning decisions and optimise management.
Immediate identification of possible issues or problems throughout lead and recruitment processes as a result of real time reporting, which allows the team to mitigate issues before they develop further.
Optimised process efficiency due to data automation, eliminating the need for manual data collation and calculation and multiple software requirements.
We no longer have to prepare quarterly reports manually…we can prepare our reports extremely quickly. It's been a blessing!
Rona Conway
Franchise Sales and Recruitment Manager
Bakers Delight
Ask Squirrel
Could your business benefit from a similar solution? We'd be happy to help you find one. Book a free consult today.
Squirrel Business Solutions implements and integrates CRM and other cloud-based systems, and provides training and support, for small and medium-sized businesses all over Australia, including Melbourne, Bendigo, regional Victoria, Tasmania, Sydney and Brisbane. This empowers them to automate their processes and improve their efficiency.