In a nutshell…
Process Automation
System Integration
Keynote Entertainment wished to increase their utilisation of Zoho CRM and improve their invoicing process. Squirrel implemented an integration between Zoho CRM and bookkeeping and invoicing software Xero, introducing a high level of automation.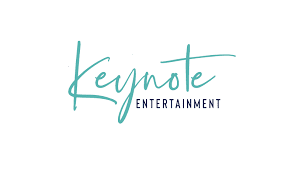 Keynote Entertainment is a professional speakers bureau, providing a connecting service between conference speakers, motivational speakers and more to those needing a speaker for an event or special occasion. The Keynote team connects speakers in over 40 categories traveling from 9 countries and boast decades of individual industry experience within their team.
The brief
Keynote Entertainment required their invoicing process and integration with Zoho CRM to be streamlined and made more efficient, including eliminating double handling of various data inputs such as the creation of invoices. . The complex invoicing process was being handled manually, resulting in decreased efficiency and unreliable financial data. The business owners were keen to provide greater visibility for their team about invoice payment status without giving them unnecessary access to their  accounting and bookkeeping software Xero.
The solution
Xero
Zapier
Zoho CRM
Zoho One
Zoho Sign
Firstly, Squirrel automated Keynote Entertainment's invoicing process within Zoho CRM, using Zapier to integrate Xero. The raising of invoices changes based on the size of the engagement and other contractual arrangements but could be triggered based on defined business rules in the CRM.
Using data from the Account and Opportunity modules in Zoho CRM, invoices are automatically calculated and created in Xero in various ways:
Full payment Invoice required – an invoice is created for the total amount entered into the specific Opportunity along with the due date.
Where an Invoice raised is for the payment of a deposit , an amount is automatically calculated for the balance owed (over singular or multiple further payments) and an invoice created.
As payments are processed in Xero the information is pushed back to CRM to update the Opportunities. This includes the amount paid and the paid date.
Squirrel also implemented Zoho Sign, allowing both Keynote Entertainment clients and team members to electronically sign client contracts. The cloud-based software eliminates the need for posting of physical documents and many emails in order to gather multiple signatures on a single document. There is workflow set up to update the Opportunity Stage to 'Contract Signed' and trigger the invoicing process.
The benefits
Team can see the financial status of their clients in real-time without having to ask the management team.
Complete optimisation of invoicing process due to high level of automation and integration across multiple software programs.
Increased efficiency due to reduced time spent collating invoice information and entering data into multiple software.
Elimination of error as a result of reduced manual information input and automatic data syncing.
Ask Squirrel
Could your business benefit from a similar solution? We'd be happy to help you find one. Book a free consult today.
Squirrel Business Solutions implements and integrates CRM and other cloud-based systems, and provides training and support, for small and medium-sized businesses all over Australia, including Melbourne, Bendigo, regional Victoria, Tasmania, Sydney and Brisbane. This empowers them to automate their processes and improve their efficiency.