In a nutshell…
Business tools
Sales
Sales pipeline
Quoting Tools
Sales Process
System Integration
As a new and uniquely digital enterprise, TexSquare required a CRM which would completely support a complex sales process, connecting a plethora of textiles suppliers and products with a global list of buyers. Squirrel Business Solutions established Zoho CRM with the addition of a specially designed automated quoting tool which enables optimal sales accuracy, efficiency and responsiveness.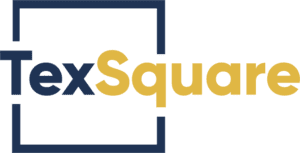 TexSquare is a multinational company working to seamlessly connect fabric mills, home textile and healthcare fabric suppliers with buyers around the world. Over 70 years of experience and an innovative digital approach to sales differentiates the team from their industry competitors.
The brief
TexSquare's digital approach to connecting textile suppliers and purchasers necessitated the establishment of an all-encompassing automated and cloud based CRM. TexSquare's sales process is focused on providing current supplier product information including Price Lists with detailed product characteristics, along with quotations and high quality images of each item. They needed an inherently user-friendly and efficient tool, within the CRM, which could produce quotes and orders between buyers and sellers across a large range of possible textile products. The team aimed to optimise accuracy and efficiency across the sales process in order to ensure responsiveness to all current and potential clients.
"We created a digital textile sales agency which hadn't been done before, so we needed the digital tools to be tailored to our exact needs" – Lexi Keeton, Digital Operations
The solution
Squirrel implemented a number of Zoho One apps including Zoho CRM, Zoho Mail, Zoho Bookings, Zoho Projects, Zoho Workdrive and Zoho Campaigns to support TexSquare and streamline all aspects of their business process, from contacts, appointments and emails to new orders and order history, within a single program. Within Zoho CRM, Squirrel established a custom designed quoting and order tool to manage deals between TexSquare's large variety of suppliers, products, and buyers.
Zoho CRM
The set-up of Zoho CRM incorporated all aspects of the sales process, including organising supplier information, products, and buyer information. To cater to TexSquare's specific needs Squirrel integrated a quoting tool, allowing users to quickly search and filter on Supplier products in order to raise quotes and orders for individual deals for their buyers.
Quoting Tool Widget
Accessible via individual deals located within Zoho CRM, the quoting tool streamlines the process by which TexSquare is able to action deals for various clients in the following ways:
Automated data entry – information required for quoting, such as supplier and, product category is pre-filled to appropriate fields in the Quoting Tool by the automatic retrieval of data from Zoho CRM.  Data is also automatically updated within Zoho CRM following the creation of quotes, such as valid till dates, supplier delivery and invoicing terms.
 Intuitive and user-friendly interface – within the quoting tool, users are presented with all available products and are able to easily filter or search and select those desired for the quote or order, as well as input quantities and specific order notes.
Efficient delivery – within the quoting tool, users are able to create Quotes, Sample Orders, and Order Proposals via the click of a single button. Quotes and Orders can then be sent directly to clients or buyers via email from the appropriate module of Zoho CRM.
Easy edit – once feedback is provided by the client or buyer, the agents can click to edit or update the Quote / Order and re-send.
Product history – the products quoted or ordered are also associated to the Deal automatically and used for marketing purposes. There is an integration with a Client Portal to display Deals and Product images and characteristics also.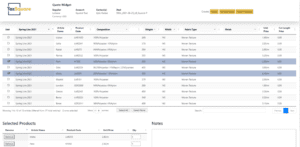 The benefits
Streamlined and efficient sales process due to elimination of multiple programs. Operations are integrated in a single automated and mobile CRM.
Optimised user experience due to the intuitive nature of the CRM and Quoting Tool interface from which users can create quotes, manage deals and contact clients.
Accuracy and elimination of human error through a high level of automation in quote creation in particular.
Elimination of lost leads and cultivation of client relationship due to ease of follow up and quote and order proposal creation.
Squirrel understood what our needs and vision were and opened so many opportunities for us…the CRM and Quoting Tool has increased accuracy, project flow and responsiveness!
Lexi Keeton
Digital Operations
TexSquare
Ask Squirrel
Could your business benefit from a similar solution? We'd be happy to help you find one. Book a free consult today.
Squirrel Business Solutions implements and integrates CRM and other cloud-based systems, and provides training and support, for small and medium-sized businesses all over Australia, including Melbourne, Bendigo, regional Victoria, Tasmania, Sydney and Brisbane. This empowers them to automate their processes and improve their efficiency.