In a nutshell…
Lead Nurture
Marketing Automation
Endeavour Foods wished to implement a CRM to streamline the process of managing new customer enquiries, accounts, and activity as their business expanded. Squirrel was able to establish a highly automated system managing customers from the beginning stages of their enquiry, tracking and recording customer visits, automating customer marketing contact, and establishing and providing tasks and reminders to team members.
"We weren't utilising a CRM system at all, but we definitely needed to implement something to accommodate our business and the growth it has experienced over the years … Squirrel took control and made it easy for us to get it done" – Sophie Sharland, General Manager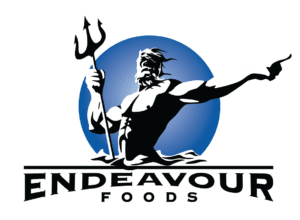 Endeavour Foods is a Perth based food supplier, servicing retail and wholesale companies. The award winning independent company has supplied seafoods, dairy, meat and oils for over 2 decades, and focuses on providing superior customer service and excellent quality product.
The brief
Endeavour Foods needed to implement a CRM system which could perform a number of requirements. Primarily, they needed a centralised system to track customers beginning at the stage of new enquiry, providing price lists and making their onboarding process as efficient as possible. They also required a system to house a wide variety of customer information, activity such as customer visits, timelines and marketing information. The team also needed a way to integrate other software platforms used as part of the sales and onboarding process such as their website, and to automate marketing and email campaigns appropriately and efficiently.
The solution
Mailchimp
WIX Webform
Zoho CRM
Zoho One
In conjunction with Endeavour Foods, Squirrel developed a streamlined customer onboarding workflow beginning at new lead enquiries through to customer conversion, customer visits, customer contact and marketing management. The Squirrel team implemented Zoho One including Zoho CRM Enterprise which contains a variety of modules (Enquiries, Contacts, Customers, Customer Visits) and integrations to automate this workflow.
Enquiry module:
Firstly, Squirrel designed an Enquiry module to automate and manage the initial enquiries of potential customers. As new customer enquiries are submitted to Endeavour Foods via their website, a specially designed email parser integration between Zoho CRM and webform (Endeavour Foods' website) automates the entry of customer data to the CRM (customer enquiry information can still be entered manually into the CRM by Endeavour Foods team members).
Following the designed workflow, Zoho CRM then generates user tasks and reminders for Endeavour Foods based on the allocated 'status' of an enquiry. For example, for new enquiries whose status is "not contacted", Zoho automatically creates a task for enquiry follow up contact, if a customer status is "Attempted to Contact", a task is automatically created for 2 and 7 day follow ups, and so on at various intervals according to Endeavour Foods' workflow.
Once a customer status has been updated by a team member to the stage of enquiry conversion, tasks and reminders are generated to facilitate evaluation and decision making to qualify the customer and move the account to the following stages.
Customer and Contact modules:
Within Zoho CRM, all converted customer information is recorded centrally, allowing a variety of team members to seamlessly access and work across a range of customers easily and efficiently.
Following the qualification and conversion of new leads, customers are updated within the CRM, into such categories as Foodservice customer, Retail customer or Wholesale customer. Contact and administration information is also stored here for each customer. Based upon contact information entered, such as customer birth date or preferred contact day, Zoho automatically creates tasks, reminders and notifications for the Endeavour Foods team. These automatic reminders range from such things as a notification to contact a customer on a birthday, or an email reminder to place an order on the most suitable day for a that customer.
This module also features an integration with Mailchimp, which the Endeavour Foods team uses for email marketing campaigns. The specially designed integration allows customer contact information to be shared seamlessly from the CRM to Mailchimp, making marketing tasks as automated and efficient as possible.
Customer Visits module:
Finally, Squirrel implemented a customer visits module within Zoho CRM in order to manage and track customer visits. Following a customer visit, Endeavour Foods Sales Managers are able to look up a customer account and quickly input information via a Zoho Form. The entered information is then synced automatically through to Zoho CRM creating a Customer Visit record. This record notes the last date of visit for that customer and simultaneously provides an email notification of the record creation to the team's General Manager.
Based on the workflow designed by Endeavour Foods, an automated email notification is sent to the customer's Sales Manager at a 2-month interval from the recorded date of last visit. This allows the team to be notified at desired times to ensure customer visits occur frequently, without needing to manually allocate and schedule follow-ups.
This data is easily accessible via Filtered Lists in CRM and is used in activity reporting also.
The benefits
No loss of new customer leads as automated reminders and task creation within the CRM ensures the team can seamlessly convert new enquiries and be proactive in contacting customers.
Optimised process efficiency due to automated tasks creation, email integration and reminders according to a designed workflow.
Extremely reliable data, information and procedure due to the centralised and automated nature of the CRM. Given that all dates, tasks and information is automatically managed, there are no longer issues in accessing customer accounts or understanding the status of a customer if team members take leave or are absent.
High level and ease of broad oversight as a result of automated tracking of customer visits and contact.
Having the automated follow-up reminders and tasks has allowed us to be much more proactive in taking care of our customers rather than reactive, and has improved our efficiency and customer communication in a way which benefits our team and our clients as well.
Sophie Sharland
General Manager
Endeavour Foods
Ask Squirrel
Could your business benefit from a similar solution? We'd be happy to help you find one. Book a free consult today.
Squirrel Business Solutions implements and integrates CRM and other cloud-based systems, and provides training and support, for small and medium-sized businesses all over Australia, including Melbourne, Bendigo, regional Victoria, Tasmania, Sydney and Brisbane. This empowers them to automate their processes and improve their efficiency.