In a nutshell…
Process Automation
Reporting & Analytics
Sales Process
System Integration
Data Image wished to establish a streamlined and automated software system encompassing lead, quote and invoice management. The team, who had just started with Zoho One and were implementing Zoho CRM, wanted to maximise process efficiency and accuracy of data transfer amongst a variety of software programmes – Xero, Creditsafe and printIQ –  specifically for customer account and financial information. Squirrel guided and assisted the Data Image team in optimising Zoho CRM, and developed a number of integrations between additional software programmes, resulting in optimal process efficiency and data accuracy.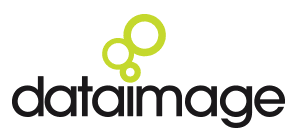 Data Image is a UK based global print-production house, designing and producing printed products for a variety of customers. Their offering includes retail branding, exhibition and event products, POS merchandising, tension fabric systems and 3D designs, printed on virtually any rigid surface.
The brief
Data Image had independently implemented Zoho CRM, however they desired assistance in integrating printIQ, a quoting and job management system, Creditsafe, a system facilitating company financial health checks, and accounting software Xero. They wanted Zoho CRM as their source of truth and to maximise the automatic flow of data from here to other key business systems. The CRM needed to support prospect qualification and new account onboarding, making sure that the entire team had access to accurate information at the right time. Data integrity was a key priority, as the integration of these systems was to support reliable reporting and analytics.
"Streamlining and integrating our systems was a key driver for us. We had struggled to find a system to encompass our business management and sales process without costly integration partners." Robert Farfort, CEO & Founder
The solution
Creditsafe
PrintIQ
Xero
Zoho Analytics
Zoho Desk
Zoho One
Squirrel first worked to ensure that Zoho CRM implemented by Data Image was functioning optimally, guiding the team where needed, and establishing additional automation to imporove the capacity for the CRM to integrate with the various software programs. Squirrel then implemented integrations with printIQ, Xero, and Creditsafe.
printIQ & Zoho CRM integration
Squirrel mapped, designed and implemented a 2-way integration between printIQ and Zoho CRM, automating the quoting and sales process, beginning from the creation of a new client, through to closing deals. The process operates as follows:
Data Image user creates new Customer Account in Zoho CRM.
New Customer data is automatically synced to printIQ.
Data Image user manually creates a Quote for the new Customer within printIQ, which automatically syncs and creates a Deal within the Customer Account in Zoho CRM.
As the deal progresses, users can update the status of the Quote within printIQ, which results in automatic updates of the Deal status in Zoho CRM.
Squirrel also worked with printIQ to design an entirely new integration process for Accounts where Quotes created in printIQ do not proceed:
Users update a Deal Stage in Zoho CRM indicating that a Deal is lost and must provide a reason for loss from a drop down of options.
This status update is pushed to printIQ, ensuring no inactive Quotes remain open.
Reason for loss reporting is set-up in CRM for analysis over time.
Creditsafe & Zoho CRM integration
Squirrel designed an innovative custom integration for Creditsafe within Zoho CRM. As part of their process of qualifying a new Customer, Data Image users are able to use Creditsafe's services to check and monitor the credit status of a company. After clicking a button in the Customer record, the user is displayed a window to search for the Company and view their credit history information. They then choose to save this data for reference including the credit score in the Customer record along with a PDF of their credit report.
Xero, printIQ & Zoho CRM integration
The Data Image team desired a rich data profile for their Customer accounts to exist within Xero, without requiring time-consuming manual entry of data already contained in a Customer's profile in Zoho CRM. To provide this, Squirrel implemented a 2-way integration between the programs whereby complete Customer data from Zoho CRM, including credit terms, currency, VAT, addresses and contact details, is pushed automatically to Xero and a Contact is created. printIQ is then used to create and associate Xero invoices to the existing Xero Contact. All invoices and credit notes are also automatically synced to Zoho CRM as they are raised and approved in Xero, ensuring financial updates and information are visible to account managers in Zoho CRM.
Making accurate invoice data from Xero available to the team in Zoho CRM, means reports and dashboards are available in real time to support customer assessment and decisions.
The results
The design and development of innovative software integrations by Squirrel has provided a number of benefits to the Data Image team:
Streamlined process from lead management to quote creation and invoicing, increasing business and account management efficiency, and enthusiastic engagement with systems for the Data Image team.
Optimal process efficiency due to real time 2-way syncing of customer data and deal status between Zoho CRM, Xero and printIQ, maximising the visibility of accurate data to relevant users at critical locations and stages.
Elimination of human error and maximised reliability of data across systems, particularly regarding financial and quoting data, through a high level of automation.
The systems Squirrel has implemented have already simplified our processes and made us more efficient…ultimately it has improved customer experience.
Robert Farfort
CEO & Founder
Data Image
Ask Squirrel
Could your business benefit from a similar solution? We'd be happy to help you find one. Book a free consult today.
Squirrel Business Solutions implements and integrates CRM and other cloud-based systems, and provides training and support, for small and medium-sized businesses all over Australia, including Melbourne, Bendigo, regional Victoria, Tasmania, Sydney and Brisbane. This empowers them to automate their processes and improve their efficiency.