In a nutshell…
Lead Nurture
Sales Process
Hydraulink wished to develop their company through the recruitment of Franchise operators for their retail stores and mobile service vehicles. Squirrel Business Solutions designed and implemented a streamlined CRM for the management of Franchisee procurement, encompassing the process from an initial franchisee lead to the onboarding and launch of approved franchisee candidates.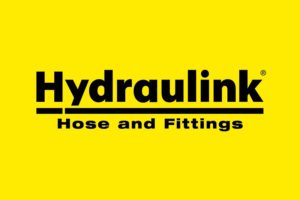 Hydraulink is a leading designer, manufacturer, and distributor of hose and hose fittings across Australia, New Zealand and the Pacific Islands,  operating retail stores and servicing a range of industries such as mining, agriculture, and construction. Hydraulink also operates mobile service vehicles which provide 24/7 emergency repair services.
The brief
Hydraulink required a CRM system which would streamline the franchisee recruitment, evaluation and onboarding process. The process itself was complex and consisted of multiple stages, each which required a large amount of steps to be taken by both Hydraulink team members and franchisee candidates. Hydraulink needed a system which would increase the efficiency of the process and ensure all steps were completed with ease and on time.  "Our sales team were hesitant about the idea of franchising, so we needed a straightforward, manageable and easy to follow system and process" explains Wayne Abbot, Hydraulink's National Franchise Manager.
The solution
Inside Franchise
Seek
Webform
Zoho CRM
Zoho Flow
Zoho Forms
In conjunction with Hydraulink, the Squirrel team mapped the complex process within each of Hydraulink's already established 5 stages:
New Enquiry to Franchisee Candidate
Contracts & Application to Deposit
Evaluation of Candidate & Discovery Day
Onboarding Paperwork & Training
Appointment & Launch of Successful Franchisee
Squirrel then designed and implemented Zoho CRM in order to automate the process at each of these stages as much as possible and ensure consistency where automation was not appropriate.
Zoho CRM
The Zoho CRM customised by Squirrel optimised the Franchise Development System in a number of ways, including:
Automation of data entry – franchisee leads load automatically into Zoho CRM from Seek, Inside Franchise and Hydraulink Website Franchisee enquiries, eliminating time-consuming manual data entry.
Automatic workflow and task creation – for each franchisee lead, workflows are automatically created, and tasks are automatically assigned to Hydraulink team members for completion. Tasks encompassed the entire process, from interviewing franchisee leads to preparing uniform orders for successful candidates.
Automatic emails – triggered by the completion of certain tasks or at certain times within the workflow, emails are sent automatically to franchisee candidates. Timely reminder emails are also triggered at certain times or by specific workflow actions.
The benefits
Optimised efficiency of the entire franchisee recruitment process due to the automation of data entry, workflow scheduling, emails, and timely reminders.
Creation of a clear and consistent process ensuring that tasks are appropriately assigned, easily identifiable and completed in a timely manner, aided particularly by automatic reminders.
Increased team accountability through automatic creation and assignation of tasks.
Elimination of human error through a high level of automation.
The entire franchisee recruitment process is incorporated in the CRM and is revving the team up…it's tremendous learning how much CRM can do, particularly with automation and workflow reminders!
Wayne Abbot
Hydraulink National Franchise Manager
Hydraulink
Ask Squirrel
Could your business benefit from a similar solution? We'd be happy to help you find one. Book a free consult today.
Squirrel Business Solutions implements and integrates CRM and other cloud-based systems, and provides training and support, for small and medium-sized businesses all over Australia, including Melbourne, Bendigo, regional Victoria, Tasmania, Sydney and Brisbane. This empowers them to automate their processes and improve their efficiency.