In a nutshell…
Quoting Tools
Sales Process
System Integration
CaseWare Australia & New Zealand distribute auditing and accounting software products and templates, and provide training courses and support.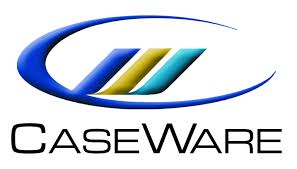 CaseWare Australia & New Zealand distribute auditing and accounting software products and templates. They also provide training courses and support.
The brief
CaseWare were using a customer relationship management system (CRM) called Maximizer to store client information, and Saasu, a cloud-based system, for accounting. They were maintaining records of the licences purchased, renewed or cancelled by their clients in a very manual way in Maximizer UDFs, which were time-consuming to update. They were using Gmail for emails and MailChimp for email marketing.
To submit proposals to potential clients, CaseWare's sales team were sending PDFs by email. For their training courses, they were emailing PDFs of application forms to delegates for them to complete and return. They were then adding each delegate's details to the system manually.
CaseWare were looking to create one central source of truth for their business. Moving to a cloud-based CRM that would integrate with their cloud-based accounting software, as well as with Gmail, would provide that. Ultimately, this would streamline and improve the efficiency and integrity of their systems.
They called on Squirrel Business Solutions for help.
The solution
Google Workspace
Mailchimp
Pandadocs
Saasu (accounting software)
Webform
Zoho CRM
Zoho Desk
Zoho CRM implementation
After conducting a thorough assessment of CaseWare's current systems, needs and workflow, Squirrel Business Solutions recommended Zoho. Zoho provided a suite of applications that not only integrated well with CaseWare's existing systems but could also be customised. Squirrel then implemented Zoho CRM, working with CaseWare to streamline their processes and data at the same time.
To replace the manual system of UDFs that CaseWare were using to record the software licences purchased, renewed and cancelled by their clients, Squirrel created a custom licensing module in the CRM. This module accommodates an inventory of all the licences held by each client, including information such as type and number of licences, dates on which licences are added, cancelled or renewed, and pro rata charges. The system also performs calculations, providing a current total of the number of licences held by a client at any given time.
Workflows
Squirrel set up several workflows in CaseWare's CRM. Based on certain triggers, these workflows automate routine processes, including:
Sending prompts to the sales team to follow up on opportunities.
Sending emails to clients regarding training.
Sending emails to clients requesting feedback.
Integrations
Squirrel then implemented a number of integrations, including:
Zoho CRM-Saasu, allowing information, including client details and licensing history, to be pushed from the CRM to the accounting system. This means that any updates made to clients' details in the CRM are automatically carried over into Saasu. It also makes it possible to attach a clear, line-by-line licensing history to each invoice.
Zoho CRM–Zoho Desk, enabling CaseWare to manage their customer support activities by assigning, tracking and setting up alerts on help-desk tickets.
Zoho CRM-web, allowing CaseWare to carry out processes such as tracking customer support tickets submitted via the web.
Zoho CRM-Gmail, allowing CaseWare to add client information obtained via email to the CRM more efficiently.
Zoho CRM-Mailchimp, allowing automated notifications regarding training to be sent to clients by email and SMS at pre-determined times.
Zoho CRM-PandaDoc, allowing the sales team to send professional proposals using information already in the CRM. They can also update the recipient's record to indicate when a proposal has been sent and signed. Once the proposal has been signed, they are prompted by the system to create a sales order.
The benefits
Administration
Created a central, accessible location in which to store and easily update all client details, and therefore one source of truth.
Eliminated the need for data re-entry by automatically pushing changes made to client details in the CRM to the accounting system and other systems.
Improved efficiency and saved considerable amounts of time by making it possible to keep a record of clients' licensing history in the CRM and automatically generate the total number of licences held. This has replaced updating licence numbers manually, a process that could take two to three days.
Improved efficiency of invoicing and enhanced customer service by making it possible to create and attach a line-by-line licence history to each client's invoice.
Improved efficiency and saved time by automating such tasks such as sending reminders to the team, replacing the paper-based checklists previously circulated within the team.
Significantly reduced the amount of paperwork CaseWare deals with and streamlined their processes in several areas. This has greatly reduced administration time.
Sales, marketing and customer service
Improved visibility of sales activity by creating a centralised lead and sales pipeline and providing the ability to rate prospects.
Improved oversight of business by making it possible to see at a glance the current number of licences held by a client.
Allowed the sales team to create and send professional proposals in less time using PandaDoc and client data already in the CRM.
Made it easier for the sales team to monitor the progress of proposals, as their status is updated in the CRM.
Halved the amount of time spent by the sales team adding names of course delegates to the system, as these are either added automatically or saved in PDFs in the CRM.
Improved customer service and support by allowing tracking and reporting on support cases and help-desk activity.
Squirrel took the time to fully understand how we work before recommending Zoho. We're especially pleased with the workflows and custom licensing module they created for us in the CRM. The module allows us to track exactly how many licences are held by a client and provides one central source of truth. The system is really intuitive to use, too.
Craig Waldon
CEO
CaseWare
Ask Squirrel
Could your business benefit from a similar solution? We'd be happy to help you find one. Book a free consult today.
Squirrel Business Solutions implements and integrates CRM and other cloud-based systems, and provides training and support, for small and medium-sized businesses all over Australia, including Melbourne, Bendigo, regional Victoria, Tasmania, Sydney and Brisbane. This empowers them to automate their processes and improve their efficiency.