In a nutshell…
Squirrel Business Solutions implemented Zoho CRM Plus for BalletLab and integrated it with their web forms and Xero accounting software. This enabled them to update their database automatically, and manage their bookings, communications and social media campaigns. It also helped them streamline their accounting process. In addition, they have increased visibility over their bookings, enhanced their marketing insights and reduced the administration load on their small team.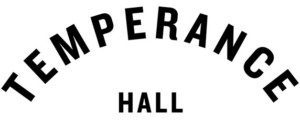 Phillip Adams BalletLab (BalletLab) is a leading contemporary dance company based in Melbourne. Company in residence at Temperance Hall, they work collaboratively with interdisciplinary artists to create and deliver artistic works and programs of excellence. These include education and support for students, emerging dancers, choreographers and artists.
The brief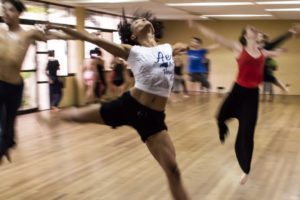 BalletLab were using spreadsheets to store information, and managing their communications and bookings for performances and rental space manually. This was very time-consuming.
After undergoing a rebrand and moving premises, they were looking to consolidate their systems and streamline their operations.
In particular, BalletLab wished to:
Manage customer database
Record and/or automate ticket sales
Record and monitor venue hire bookings
Record and monitor accommodation bookings
Record and monitor sponsorship information
Manage marketing
Manage social media
BalletLab were working with an external business analyst and digital marketing consultant. He advised them that a system such as Zoho CRM Plus, which provides a CRM as well as a comprehensive suite of applications, would meet their requirements and enable them to achieve these goals. On the recommendation of a colleague, he approached Squirrel Business Solutions for help with implementing, integrating and customising the system.
"We wanted a CRM system appropriate to the scale of the upgrade and our needs. We were keen to streamline our admin processes and integrate our digital platform as much as possible. We also wanted to integrate our new website with the CRM and upgrade our social media platforms," explains Kristy Ayre, former Executive Producer, BalletLab
The solution
Zoho Campaigns
Zoho CRM
Zoho Reports
Zoho Social
Zoho Survey
After meeting with BalletLab's business analyst to gain a full understanding of their processes, requirements and goals, Squirrel implemented Zoho CRM. Squirrel then carried out the following customisations and integrations:
Zoho CRM
Cleansed and imported all of the distributed data from BalletLab's spreadsheets into appropriate modules in the CRM.
Created custom modules and fields in the CRM.
Set up a Hire Agreement template, including custom script to comply with Australian tax requirements.
Zoho Social
Set up Zoho Social, connecting BalletLab's social platforms and integrating them with their CRM. This enabled them to run social media campaigns, add new followers to the database and analyse engagement from a central platform.
Zoho Campaigns
Set up Zoho Campaigns, integrated it with Zoho CRM and synced CRM subscriber lists to Zoho Campaigns.
Imported BalletLab's html eDM template into Zoho Campaigns.
Webform integration
Integrated contact webforms with the CRM, ensuring that all relevant information is added to the CRM automatically when enquiries are made via BalletLab's website. This includes the person's social media details and whether they are interested in upcoming performances, venue hire, accommodation hire or sponsorship.
Integrated venue-hire booking webform with the CRM, so that when people make a booking via the website, their details are added to the CRM automatically.
Squirrel's developers wrote a custom script to automate the totalling of hours for multiple venue-hire bookings. This information is useful for reporting and forecasting.
Set up automatic process for importing records of performance bookings made via TryBooking into the CRM.
Zoho CRM-Xero integration
Integrated Zoho CRM with Xero, allowing data to be pulled from Xero into the CRM. When an invoice is created in the CRM, it is also created in Xero and associated to the contact. The team receives an alert to approve the invoice. If the contact does not already exist in Xero, a new contact record is created. As payments are made in Xero, the invoice status is updated in the CRM, providing a useful real-time snapshot of the status of all invoices.
Training
The final stage of the process was training the team to use the system and create and schedule social posts. Training consisted of hands-on and online Q&A sessions with Squirrel's Zoho consultants. In addition, Squirrel provided BalletLab with training videos and a comprehensive training manual.
The benefits
One central, reliable database for all contact information.
One central platform from which to operate the entire business, including bookings, invoicing and marketing.
The ability to automatically create new contacts, accounts and opportunities from booking information in TryBooking.
More efficient process for managing venue-hire bookings from external hirers and invoicing.
Improved visibility of bookings – everyone in the team can now see in the CRM what stage bookings are at.
Streamlined accounting process.
Improved visibility of status of invoices via the CRM.
Greater insights into the effectiveness of marketing, for example of e-newsletter campaigns, as a result of real-time reporting in CRM.
Improved accessibility of information for reporting and forecasting.
Greatly reduced administration load, giving BalletLab's small team more time to focus on other aspects of their work, such as fundraising and marketing.
Squirrel were incredibly organised, patient and responsive – and accommodating when we needed to slow things down, or speed them up. Communications were always really clear, too.
Kristy Ayre
former Executive Producer
BalletLab
Ask Squirrel
Could your business benefit from a similar solution? We'd be happy to help you find one. Book a free consult today.
Squirrel Business Solutions implements and integrates CRM and other cloud-based systems, and provides training and support, for small and medium-sized businesses all over Australia, including Melbourne, Bendigo, regional Victoria, Tasmania, Sydney and Brisbane. This empowers them to automate their processes and improve their efficiency.