In a nutshell…
Unscratch the Surface is a Melbourne-based company providing a specialised glass and surfaces protection and restoration service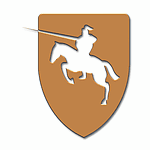 Unscratch the Surface is a Melbourne-based company providing a specialised glass and surfaces protection and restoration service.
The brief
Unscratch the Surface had several systems in place. These included a CRM called VTiger, Xero for accounting, Google Calendar for scheduling and Debtor Daddy for debt recovery.
Unscratch were also using a mobile app called Canvas to provide instructions for technicians in the field. Jobs allocated to technicians were recorded on spreadsheets, and technicians recorded their hours manually on paper timesheets.
The problem was that none of these systems communicated with one another. This meant that information entered into one system had to be manually re-entered into some or all of the other systems. For example, the hours completed by a technician on a job and entered manually on a timesheet had to be manually collated and entered into Xero so that invoices could be generated. This task was taking the office manager up to 25 hours each week to complete. Other time-consuming tasks included collating the expenses for each job in order to calculate profitability.
One important mechanism that Unscratch the Surface did not have in place was a reliable means of obtaining sign-off on completed jobs from their clients while the technicians were onsite. Clients were signing off on jobs on pieces of paper, which were sometimes scanned and entered into the system, but often just filed. In addition, they did not have a centralised calendar on which to view all the technicians' schedules at the same time.
Unscratch the Surface's processes were time-consuming and prone to human error. With the goal of reducing manual re-entry, obtaining electronic signatures, improving scheduling and visibility of job-costing data, and generally streamlining their systems, they called on Squirrel Business Solution for help.
The solution
Google Workspace
Xero
Zoho Creator
Zoho CRM
Zoho CRM
After a thorough assessment of Unscratch the Surface's systems and needs, Squirrel Business Solutions recommended Zoho. Zoho comprises a suite of integrated systems, including a CRM, that also integrate with Xero and Google Calendar.
Squirrel began by implementing Zoho CRM and importing existing client data into the system.
Zoho Creator for automated job sheets
Squirrel used Zoho Creator to build a template for job sheets. They integrated Creator with the CRM and set up the system to automatically create a job sheet when a quote is converted to a sales order in the CRM.
The technician allocated to the job then receives an email containing a link to the job sheet – a live form that they can access while onsite from their phone or iPad without having to log in to the CRM. The job sheet pulls all the information the technician requires from the CRM, including work requirements, the client's address, date and time, and so on.
While onsite, the technician can add information to the job sheet, including their start and finish times and any comments or questions about the job. They can also upload photos pertaining to the work.
Crucially, when the job is complete, they can add their signature and the client's signature to the job sheet. When they hit 'Job sheet complete', all the information they have added is pushed back into the CRM and the signed-off job sheet is stored as a PDF in the opportunity record for future reference.
The technicians don't need to be users of the CRM to be able to do this – the system is customised in such a way that they can add information to the CRM without being able to change information already in the CRM. This protects the company database and reduces the number of user licences required, keeping costs down.
Time-tracking and SMS reminders
Squirrel also created a custom time-tracking module in the CRM and set up a SMS function for sending booking reminders to clients.
Xero for integrated invoicing
Squirrel then integrated Zoho CRM with Xero using a custom API script. This pushed Unscratch the Surface's existing contacts from the CRM into Xero and means that when a new client is added to the CRM, their details are pushed across into Xero, where a new contact is automatically created. Previously, this had been done manually and separately in both systems.
Google Calendar for centralised scheduling
Squirrel then integrated Zoho CRM with Google Calendar. This allows Unscratch the Surface to schedule jobs in the CRM and have them pushed into a central calendar on which technicians can see where they are working each day and managers can see where everyone is at any one time.
The benefits
Created one central place in which to store and access all the information pertaining to each client and job, and thus one reliable source of truth.
Saved the office manager at least 15 hours per week because information now feeds automatically from Zoho into job sheets, from job sheets into Zoho, and from Zoho into Xero – instead of having to be entered and collated manually.
Freed up the office manager to focus more on marketing and other aspects of the business.
Provided a convenient and accurate means of obtaining client signatures onsite and thus maintaining clear records for later reference.
Provided the ability to run reports on productivity and profitability using information pulled into the CRM from job sheets.
Provided clear visibility in the CRM on what stage each job is at, and who is working on it, for everyone in the team.
Provided clear visibility of the entire team's activity by integrating Google Calendar with Zoho CRM.
The most positive outcome of our Zoho CRM-Zoho Creator-Xero integration has been the time-saving. It has given me time to work on other things, for example marketing, rather than data entry and accounts. Also, the fact that information is stored in one place and everyone in the company has access to it and knows what's going on. It really helped that Trina was available at any time of the day and was very prompt about getting back to us about queries or issues.
Carly,
Unscratch the Surface
Ask Squirrel
Could your business benefit from a similar solution? We'd be happy to help you find one. Book a free consult today.
Squirrel Business Solutions implements and integrates CRM and other cloud-based systems, and provides training and support, for small and medium-sized businesses all over Australia, including Melbourne, Bendigo, regional Victoria, Tasmania, Sydney and Brisbane. This empowers them to automate their processes and improve their efficiency.