In a nutshell…
People Management
Process Automation
Squirrel Business Solutions implemented Zoho CRM and Recruit for the agency, supporting them in moving from a cumbersome manual recruitment process to a streamlined, automated process and secure, digitally signed contracts.|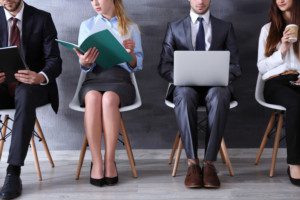 This large recruitment agency provides staff and services in the disability and welfare sector.
The brief
The agency advertises vacancies on their website, as well as via SEEK and Indeed. They were receiving applications by email and processing them manually. This involved printing them out, entering applicants' details into a spreadsheet and then adding notes taken during a subsequent phone interview to the spreadsheet. After this, they were setting up face-to-face group interviews by phone or email, and printing out contracts for successful applicants to sign and return in person.
The process – from advertising to signed contract – was taking six weeks to complete. This reduced the number of applications the agency could manage and ultimately the number of appointments they could make. They realised that in order to increase productivity, they needed to introduce automation into their process. This would involve moving to the cloud and connecting their systems. Acting on a referral from an external IT consultant, they approached Squirrel Business Solutions for help.
"We needed our systems to connect and talk to each other. We were told that Squirrel had a good product and skills and that Zoho offered a CRM system that would connect into a third-party management system," explains the company's lead technical engineer".
The solution
2-way SMS Integration
DocuSign
Zoho CRM
Zoho Recruit
Implementation and integration
Squirrel implemented Zoho Recruit, which integrates with SEEK, Indeed and the agency's website. This makes it possible to simply place an advertisement in Zoho Recruit, push a button and automatically post the ad on all three sites. Applications go directly into Zoho Recruit, where applicants' details are stored. Their résumés are automatically attached to their record. The system automatically updates the status of applicants at every stage.
Automation
Squirrel put several additional automations in place – for example, when an application is received, the system sends the applicant an automated email acknowledging receipt and explaining the next steps in the process. After the recruiter carries out a phone interview and adds their notes to Zoho Recruit, the applicant's status is updated o reflect whether they have progressed to the next stage. If successful, the applicant receives another automated email notifying them of the group interview that follows. The date of the interview is entered into the system and a reminder SMS is sent to the applicant. They receive another reminder 48 hours before the interview. The entire process is automated.
DocuSign
Applicants are required to complete and sign several documents during the recruitment process. To help the agency manage these more efficiently, Squirrel implemented DocuSign, an electronic signature service, and integrated it with Zoho Recruit. The system reminds recruiters to request the necessary documents at the appropriate stage. Once the applicant has signed a document, it automatically comes back into Recruit and is stored against the applicant's record. This makes it possible for recruiters to see at a glance which documents are outstanding. The system also sends automatic emails to applicants reminding them to complete the documents.
In addition, Squirrel digitised the agency's contracts. This makes it possible for applicants to view their contracts on an iPad, sign them online and have them immediately saved in their record.
The benefits
Central, up-to-date and accessible record of where every applicant is in the recruitment process, indicated by a status bar
Quick, easy and consistent means of adding notes to an applicant's record using options in a dropdown menu, resulting in standardised, more complete records
Higher attendance rate at interviews as a result of automated reminders
Efficient collection and storage of documents in applicant's record
Clear record of documents received and outstanding from every applicant
Automatic reminders sent to applicants to submit outstanding documents, saving time
Contracts viewed and signed digitally, saving time and increasing security
Detailed reporting
Productivity is up. Overall, we can operate more quickly, which is exactly what we wanted.
Lead Technical Engineer
Ask Squirrel
Could your business benefit from a similar solution? We'd be happy to help you find one. Book a free consult today.
Squirrel Business Solutions implements and integrates CRM and other cloud-based systems, and provides training and support, for small and medium-sized businesses all over Australia, including Melbourne, Bendigo, regional Victoria, Tasmania, Sydney and Brisbane. This empowers them to automate their processes and improve their efficiency.