In a nutshell…
Squirrel Business Solutions supported this honey manufacturer in transitioning from an inefficient paper- and spreadsheet-based system to Zoho CRM. This has provided the company with a reliable central database and streamlined, automated processes for sending documents. In addition, it now has more efficient ways of submitting samples for testing, keeping records and communicating with suppliers. Its procurement team also has convenient mobile access to their documents while onsite.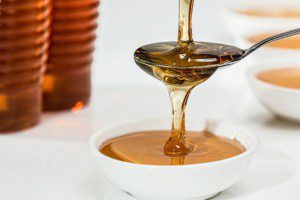 This company has been manufacturing and distributing Australian honey for over 20 years and is passionate about the quality and integrity of its product. It is a strong advocate and supporter of sustainable farming and works closely with beekeepers to ensure good farming practices.
The brief
The company stores information relating to its suppliers and customers. Its procurement team sends documents to suppliers following site visits.
An important part of the company's quality-control process is the independent testing of each batch of honey using certified laboratories. It needs to keep records of the samples it submits to the laboratory and the results it receives, and send the results out to beekeepers.
The company was relying on Excel spreadsheets to store customer and supplier data, and manual, paper-based systems for submitting samples and communicating results to beekeepers. Important information was often buried in spreadsheets or emails and time consuming to locate.
"We were losing time because we couldn't access information. We needed somewhere to keep it so we could find it, instead of having to search through emails and spreadsheets," says the company's Customer Service Administrator.
The procurement team were completing documents by hand, scanning them and then sending them to suppliers by email or post.
The solution
The company came to the conclusion that a CRM system would solve many of the problems it was experiencing. Since none of their team had any experience in this area, they engaged Squirrel Business Solutions, who have the expertise and experience to implement the right system and achieve results quickly and efficiently.
Zoho CRM
Squirrel began by implementing the desktop and mobile versions of Zoho CRM. Zoho CRM Mobile Edition allows users to access and work with their Online Zoho CRM data from their mobile devices. Crucially, they can work in the offline mode to add, modify or delete records. These are saved locally and synchronised with their online account when they connect to the network.
After a thorough data cleanse, Squirrel then migrated the company's client and supplier data from Excel spreadsheets into the CRM.
Squirrel's Zoho consultant and developer then customised the system to meet the company's unique requirements by providing:
Workflows that trigger the automatic sending of certain documents to a supplier when their information is added to the CRM by a team member via the mobile app while on the road.
Alerts to relevant staff members in the office when new information is added by the team on the road.
Automation of all manual documents: documents are now captured in the CRM and can be sent to suppliers electronically for completion.
Automation of processes including sending emails after visiting suppliers; all the procurement team have to do is a tick a box in the CRM and an email is sent.
Voice-to-text function, allowing the procurement team to make notes about suppliers immediately after site visits.
Issues register, which provides reliable oversight of any problems.
"We now have most of information we need in one place. It's so incredibly quick. If I'm ringing someone – the number is just there in the system. It's a small thing but it makes my job so much easier," explains the company's Customer Service Administrator.
The benefits
Created one centralised, up-to-date database that is accessible to everyone, from staff based in the office to the procurement team in the field.
Saved time and improved efficiency using triggers to send documents automatically at key stages instead of manually.
Saved time and improved accuracy by making it possible to complete documents with suppliers while on site; this has replaced completing them by hand, and scanning and emailing them later from the office.
Improved efficiency and internal communication by alerting administrative staff in the office when supplier information has been added to the CRM.
Streamlined processes for the team on the road – all they have to do after visiting a supplier is tick a box and a follow-up email is sent.
Improved efficiency by automating communication with laboratories and beekeepers regarding the testing of samples, thereby maintaining the company's high standards and reputation.
Our new CRM has made my job a lot easier. Squirrel knew how to tweak and leverage the system for our purposes and were always available to answer questions and explain how to use it. We had lots of questions and they were always happy to help find a solution.
Customer Service Administrator
Ask Squirrel
Could your business benefit from a similar solution? We'd be happy to help you find one. Book a free consult today.
Squirrel Business Solutions implements and integrates CRM and other cloud-based systems, and provides training and support, for small and medium-sized businesses all over Australia, including Melbourne, Bendigo, regional Victoria, Tasmania, Sydney and Brisbane. This empowers them to automate their processes and improve their efficiency.