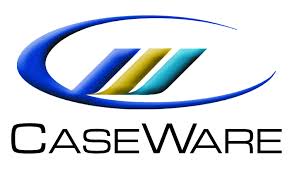 CaseWare Australia & New Zealand distribute auditing and accounting software products and templates. They also provide training courses and support.
The brief
CaseWare's sales team were creating proposals for potential clients in a system called CaseView and sending them by email as PDFs – a process that could take up to an hour for each proposal. The system did not integrate with their CRM or with their email system, so they had no easy way of recording when quotes or emails had been sent, or viewing what had been sent to each client.
For their training courses, CaseWare were emailing application forms as PDFs to delegates to complete and return. They were then entering each delegate's details into the system manually.
These processes were not only time-consuming for clients, delegates and the sales team, but also generated unwieldy amounts of paperwork for CaseWare. Seeking to streamline their systems and improve their efficiency, CaseWare called on Squirrel Business Solution for help.
The solution
After implementing Zoho CRM and integrating it with several other systems, Squirrel integrated CaseWare's Zoho CRM with PandaDoc.
PandaDoc is a platform that enables the creation, sending and eSignature of professional-looking proposals using easily customised templates. Integrated with Zoho CRM, PandaDoc uses information already in the CRM to pre-fill the proposal. This saves CaseWare hours of data entry.
The integration between Zoho CRM and PandaDoc also allows CaseWare to view any client's history in the CRM and see at a glance whether a proposal has been sent, opened or signed. PandaDoc's audit trail shows each recipient's interaction with the content of the document and delivers analytics on how often they have viewed it. In the CRM, the sales pipeline stages are updated based on interaction with the document, including key milestone dates such as 'opened' and 'won'. Reminders to follow up are automated based on these interactions, which delivers a more intimate customer engagement with the sales process.
In addition, course delegates' details are added to the system or stored within PDFs accessible via the CRM for future reference.
The benefits
Allowed the sales team to create and send attractive, professional-looking proposals in a matter of minutes rather than hours, using their own customised templates and client data already in the CRM.
Halved the amount of time spent by the sales team adding names of course delegates to the system; these are either added to the CRM automatically or saved in PDFs in the CRM.
Improved efficiency by automatically prompting the sales team to create a sales order once a proposal has been signed.
Made it possible to view and monitor the progress of proposals in the CRM without having to trawl through email threads.
Allowed the sales team to see a full record of quotes, emails and other communications sent to any one client at a glance via the CRM.
PandaDoc has integrated really well with Zoho – it's so useful being able to look in the CRM and see when a proposal has been sent and whether the client has opened it.
PandaDoc is a real time-saver too, particularly with our booking forms. Data re-entry is now a thing of the past! With our old system, we had to re-type the names of delegates from the forms into our system. Now all we have to do is enter the delegate's name and the system does the rest, using the information already in our CRM. It saves time for our clients and for us.
Nataly Bedier
Sales Consultant
CaseWare
Ask Squirrel
Could your business benefit from a similar solution? We'd be happy to help you find one. Book a free consult today.
Squirrel Business Solutions implements and integrates CRM and other cloud-based systems, and provides training and support, for small and medium-sized businesses all over Australia, including Melbourne, Bendigo, regional Victoria, Tasmania, Sydney and Brisbane. This empowers them to automate their processes and improve their efficiency.