In a nutshell…
Marketing Automation
Reporting & Analytics
Squirrel implemented Zoho CRM for the ARC restaurant franchises and integrated it with MailChimp and SMS. This enabled them to deliver targeted marketing campaigns to different segments via email and SMS. It also helped them to bring relevant marketing data directly into the CRM via point-of-sale scanning, deliver greater insights into marketing ROI and keep track of issues.
Asian Restaurant Concepts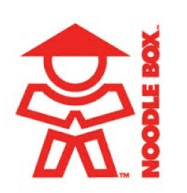 Asian Restaurant Concepts (ARC) are the brand owner of the Noodle Box and Wokinabox franchise operations, both nationally and internationally. They manage marketing and franchising enquiries and onboarding for the franchise networks.
The brief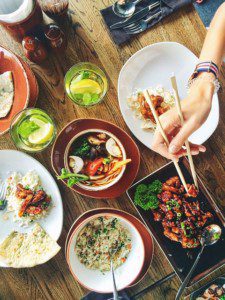 ARC did not have a CRM system in place, and their client data – much of which they had gathered from competitions that they had run – was dispersed between spreadsheets and MailChimp. As a result, they were struggling to manage this information and looking for a way to segment it so that they could market to different groups. In order to do so, they needed to create a central area in which to consolidate their data. On the advice of a team member who had previously worked with Squirrel Business Solutions, they called on Squirrel for help.
"We needed better control of our loyalty databases and the ability to improve our marketing by segmenting groups," recalls Alicia Norton, Marketing & Communications Manager, Asian Restaurant Concepts.
The solution
2-way SMS Integration
Mailchimp
Zoho CRM
After meeting with ARC to gain a full understanding of their processes, requirements and goals, Squirrel recommended Zoho CRM for the restaurant franchises.
Squirrel then implemented Zoho CRM and carried out the following customisations and integrations:
Zoho CRM
Cleansed and imported all of the distributed data from ARC's MailChimp account and spreadsheets into appropriate modules in the CRM. This makes it easier to differentiate loyalty members of the two brands.
Created custom modules for stores and campaigns.
Established a process for franchisee onboarding.
Introduced workflow automation for processes such as sending introductory emails in response to enquiries from potential franchisees.
Segmented data according to relevant criteria, making it possible to send targeted marketing campaigns.
Zoho CRM-web integration
Integrated a franchise enquiry web form with the CRM. This ensures that new lead information is added to the CRM automatically.
Introduced loyalty member web forms for both brands and integrated them with the CRM. This ensures that new member information is added to the CRM automatically.
Implemented a Contact us webform and integrated it with the CRM. This ensures that a case is automatically created when a member or a member of the public raises an issue.
Zoho CRM-SMS integration
Enabled SMS integration. This makes it possible to send marketing messages, with links to images, to large groups from the CRM via SMS.
Enabled segmentation of lists in CRM according to brand and other criteria. This makes it possible to send different marketing messages via SMS, and to pull back demographics about purchases into the CRM and use that information to target SMS marketing.
Zoho CRM-MailChimp integration
Pushed new members from Zoho CRM and all segmenting fields into MailChimp. This makes it possible to deliver targeted email marketing campaigns to different segments.
Zoho CRM-Point of sale (POS) integration
Integrated Zoho CRM and POS. This means that the CRM pulls relevant demographic data about purchases – for example, total purchase value, sum of all purchases and store they frequent the most – when customers scan their loyalty membership cards at point of sale. This enables ARC to segment their database and market accordingly.
Enabled the addition of loyalty points to the Contact record and the calculation of the total held at any one time.
The results
One central database for all client data.
Ability to control subscribes and unsubscribes by capturing MailChimp or SMS opt-outs in Burst and pushing that information into the CRM.
Increased efficiency as a result of eliminating double-handling of data.
Clear processes for franchisee onboarding.
Ability to segment database based on sales and other factors.
Ability to store key segmentation data, such as total purchase value, frequency of purchasing and stores frequented and use it for marketing purposes.
Means of reaching reach large groups, or specific segments, via email and SMS quickly and easily, with relevant offers. For example, ARC can SMS special offers to members with a certain points balance.
Better oversight of and ability to manage and resolve issues raised by general public.
Improved reporting and clearer insights into effectiveness of marketing campaigns and the resolution of issues.
Emily is incredibly knowledgeable, very thorough and always willing to answer questions. Squirrel also has really great project management and transparent workflow. We were delighted with the training and especially liked the fact that every aspect was followed up with videos and additional videos were always supplied if we needed them.
Alicia Norton
Marketing & Communications Manager
Asian Restaurant Concepts
Ask Squirrel
Could your business benefit from a similar solution? We'd be happy to help you find one. Book a free consult today.
Squirrel Business Solutions implements and integrates CRM and other cloud-based systems, and provides training and support, for small and medium-sized businesses all over Australia, including Melbourne, Bendigo, regional Victoria, Tasmania, Sydney and Brisbane. This empowers them to automate their processes and improve their efficiency.