In a nutshell…
Squirrel Business Solutions supported BioAg in transitioning from a server-based CRM that wasn't meeting the business requirements, to Zoho CRM. Zoho CRM is providing their dispersed team with mobile access to a central resource and streamlining their internal and external communications.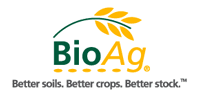 BioAg is a leading manufacturer and distributor of natural fertiliser products to farmers in Australia and internationally. Their approach combines the best practices and products from conventional farming, organics, biodynamics and other areas to deliver successful biological farming systems that increase the efficiency and profitability of plant and livestock production.
The brief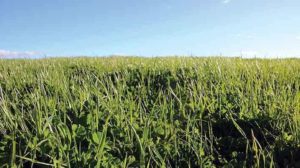 BioAg's sales team are required to gather and retain information about prospects, customers and their properties, as well as their historical usage and farming practices, over extended periods and often from remote locations. They also need to maintain communication with their prospects and customers on a regular basis in order to keep them informed and engaged.
BioAg were using a combination of Sage and Excel spreadsheets to store this important information and sending out marketing emails using Mailchimp. However, the server-based system was cumbersome and complex, resulting in poor adoption and use.
"As a sales-oriented organisation, we realised that we needed to upgrade our CRM in order to better support our sales team," explains Martin Metz, BioAg's Chief Executive Officer.
With their sales team dispersed and working in rural locations, other important requirements for BioAg were that their CRM should be available as a mobile app, accessible remotely and usable offline and then synced once back online.
In addition, it was important that the CRM integrate with Mailchimp. This would enable BioAg to streamline the process of delivering targeted, relevant communications to prospects and customers in different regions.
The solution
Having decided that the cloud-based Zoho CRM would fulfil these requirements, BioAg engaged Squirrel to implement and customise the system in order to achieve the results they needed.
Zoho CRM
Squirrel began by implementing the desktop and mobile versions of Zoho CRM. Zoho CRM Mobile Edition gives BioAg the option to access and work with their Online Zoho CRM data from their mobile devices. Crucially, they can work in the offline mode to add, modify or delete records. These are saved locally and synchronized with their online account when they connect to the network.
After cleansing BioAg's data, Squirrel migrated the data from Sage and Excel spreadsheets into the CRM.
Describing the implementation, Martin Metz says: "Squirrel came in with an established process map for implementing the CRM, with all the steps already in place, which made it so much easier for us."
Squirrel's Zoho consultants and developers then worked together to set up and customise the system in line with BioAg's unique requirements. These included:
Email templates for sending quotes directly from the CRM.
Automation and workflows to ensure that salespeople can be in constant contact with customers, for example by following up on quotes.
The ability to associate multiple properties to one farmer and allow for this in the lead-conversion process.
Different pricing structures for different sectors.
Detailed reports customised to BioAg's requirements, enabling them to measure results across territories, industries, salespeople, crops and other relevant metrics.
Zoho CRM and Mailchimp Integration
The next step was to integrate BioAg's CRM with MailChimp, which BioAg already had in place. Squirrel then segmented BioAg's lists using information stored in the CRM, for example crops, to enable them to send targeted marketing emails to prospects and customers.
Training
The final stage in the process was training BioAg's team to use the system. This focused on using the mobile app via iPads and iPhones and consisted of hands-on sessions, training videos, follow-up online Q&A sessions and the provision of a comprehensive training manual.
The benefits
One centralised, up-to-date database accessible to everyone, from staff based in the office to salespeople in the field.
Ease of access to the CRM via the mobile app, allowing salespeople working remotely to enter information into the system while offline and then sync their accounts once back online.
More reliable data: customer information would previously have been emailed between staff and not always consistent, but the structure of the CRM ensures that the same information is gathered about each customer.
Improved communications and fewer transcription errors because information is entered into the system only once, rather than transferred from notes to emails, and so on.
Review and streamlining of processes has enhanced the whole team's understanding of BioAg's systems.
Improved adherence to processes, as these are now laid out in the CRM; this, in turn, has resulted in better control and management and increased operational efficiency.
Saved time and enhanced BioAg's professional reputation by making it possible to send relevant, informative communications to prospects and customers.
Improved pricing communication, quoting and accuracy, as price lists are built into the CRM.
Linking promotional and product information to the CRM so that everyone has immediate access to the latest materials.
Clearer visibility of opportunities in the pipeline.
One of our key requirements was a CRM that people could and would use, and they are using it. Going forward, we can now measure and set targets for improvement.
Martin Metz
Chief Operating Officer
BioAg
Ask Squirrel
Could your business benefit from a similar solution? We'd be happy to help you find one. Book a free consult today.
Squirrel Business Solutions implements and integrates CRM and other cloud-based systems, and provides training and support, for small and medium-sized businesses all over Australia, including Melbourne, Bendigo, regional Victoria, Tasmania, Sydney and Brisbane. This empowers them to automate their processes and improve their efficiency.